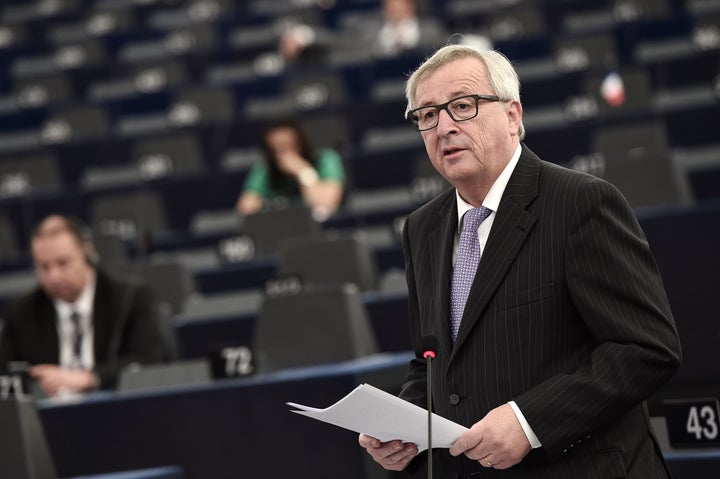 It's no surprise that tensions between the United Kingdom and European Union are high since Brits voted to leave the bloc.
So when news broke that the two most prominent advocates of a British exit were abandoning their key roles, European Commission President Jean-Claude Juncker had a few choice words to offer.
"The Brexit heroes of yesterday are now the sad Brexit heroes of today," he said of Boris Johnson, the former London mayor who shocked the nation last week by announcing he wouldn't enter the race to become prime minister, and Nigel Farage, who resigned as head of the U.K. Independence Party on Monday.
"They are retro-nationalists, not patriots. Patriots don't abandon ship when the going gets tough. They stay," he added. "Instead of developing the plan [to officially leave the E.U.], they are leaving the boat."
Some Brits saw the dual announcements as a betrayal because they thought Farage and Johnson would help steer the country through new (and rocky) waters. In order for Great Britain to formally go it alone, the government must begin negotiations with the other countries in the E.U. to decide how they'll interact going forward. This includes setting tariffs for trade and establishing visa guidelines. This is all outlined in Article 50 of the the Treaty on European Union, which the U.K. needs to activate in order to leave the body.
Juncker has sparred with Brexit leaders before. Last week, Farage appeared in front of the European Parliament to brag about his victory and insult the other members. Juncker responded by asking him, "Why are you still here?"
Calling all HuffPost superfans!
Sign up for membership to become a founding member and help shape HuffPost's next chapter