Jean-Claude Van Damme plans to pursue a kickboxing fight, according to an article at ESPN.com. Jake Rossen writes that the Belgian actor "intends to fight Somluck Kamsing, a Thai boxer with 300-plus bouts to his credit (this according to Van Damme)."
Kamsing is 37. Van Damme is 50. Fighting at that age is "kind of dangerous, but life is short," the actor said.
At his press conference, Van Damme also explains his plans for a reality TV show.
Scroll down for video of the press conference, and as an added bonus, a picture of Van Damme with Vladimir Putin and a mix martial arts fighter.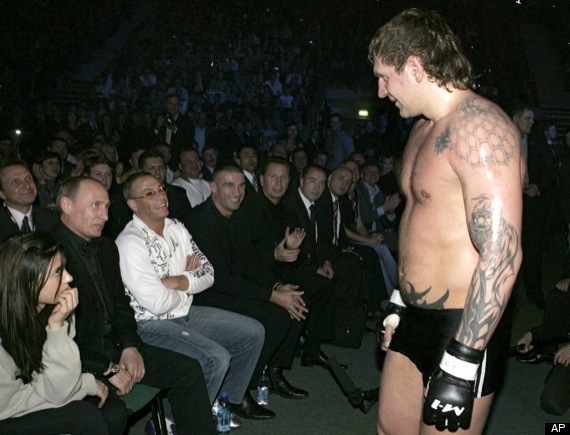 Related
Popular in the Community