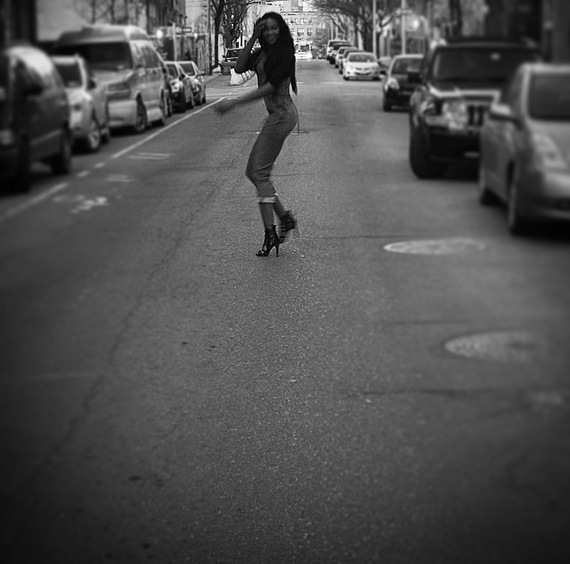 (Photo Courtesy of City Lately)
The idea of denim in Spring is not a trend, it's a staple. Every March, like the coming of warmer weather is certainly around the corner, so too is the arrival of denim in our wardrobes an undoubted fixture. What changes or trends every year is the way denim is cut, styled or accented.
There are several trends at play this upcoming season; Look forward to dusting off old jeans as looks are more a blast from the past, than a nod to anything new.
Denim Trends, Spring 2015
Trend 1 via Harper's Bazaar: The Flare is Back
Time to search the attic for your jeans from the 8th grade.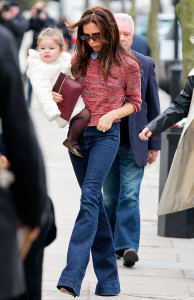 Trend 2 via Vogue.com: Extreme Denim
Heavy accents. Exaggerated cuts. Wear and tear.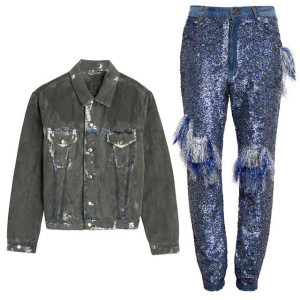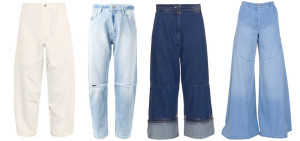 Trend 3 via Alexa Chung: The Denim Dress
Take cues from style star, Alexa Chung and nab yourself this perfect garment that will help transition you comfortably into warmer weather.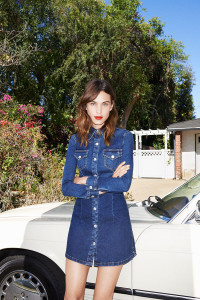 Trend 4 via WhoWhatWear.com: The Skinny Jean, Remixed...
Don't worry, you don't have to toss your skinny jeans just yet. To be on trend this Spring, look to add a few rips and tears or opt to purchase baggier styles.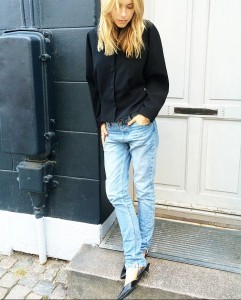 Trend 5 via Olivia Palermo : The Canadian Tuxedo
Style it how you want, The Canadian Tuxedo is here to stay...well at least for this Spring anyway. Here, Olivia Palermo pairs a denim pencil skirt and jean top.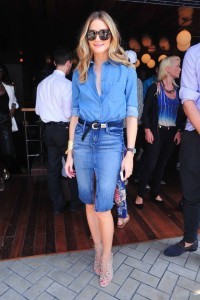 Trend 6 via Style.com: The Mom Jean
Mom or not, look to embrace the high waist + tapered leg look this Spring.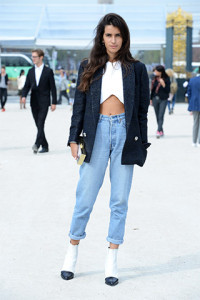 Trend 7 via Harper's Bazaar: Overalls
Especially three quarter length styles....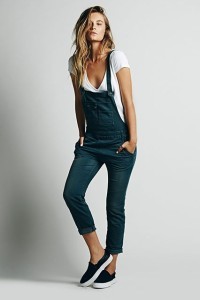 ------------------------------------------------------------------
Trend 1: Photo Courtesy of Getty Images and HarpersBazaar.co.uk
Trend 2: Photos Courtesy of Vogue.com, matchesfashion.com, farfetch.com, luisaviaroma.com, stylebop.com, brownsfahsion.com
Trend 3: Photos Courtesy of Agjeans.com and FashForFashion.com
Trend 4: Photos Courtesy of WhoWhatWear.com and Look de Pernille
Trend 5: Photo Courtesy of TooVia.com
Trend 6: Photo Courtesy of Style.com
Trend 7: Photo Courtesy of Popsugar Fashion and Refinery29