Jean Harlow was the first bombshell. Sure, there were silent-era predecessors, but our 'modern day' notion of the siren really started with Harlow. Mostly because of the platinum hair, which led legions to the peroxide bottle. (We've since never recovered from blonde worship.) Before she glided onto the silver screen, clad in liquid satin with that perfect '30s look comprised of thin brows, pouty lips and shining waves, the sexbombs were usually dark-haired. Think: Clara Bow, Louise Brooks and Norma Shearer.
If Bow was the "It Girl" that defined the 20s, Harlow was quintessentially 1930s. She could bridge the giant gap between classes -- she looked like a socialite but had plenty of sass, which ensured mass appeal. Her blondeness became her legend, promoted as "rare" though the modern-day eye would call it "bizarrely unnatural." Howard Hughes, who directed Harlow in her breakthrough role in "Hell's Angels," christened the shade "platinum" in an effort to brand the starlet. He even offered $10,000 to anyone who was able to replicate the distinct color. Not that anyone would really want to. It will surprise no one that achieving that nearly-white shade involved an eyebrow-raising cocktail of bleach, ammonia and soap flakes, applied weekly.
Meanwhile, Harlow would forever deny, with her eyes most likely watering, that her hair was dyed.
Though the Hays Production Code, which set out to censor any movie content deemed "indecent," zeroed in on two of Harlow's classic films ("Red Dust" and the hilarious "Red Headed Woman"), her star only became brighter with the attention. Sex appeal was her calling card. Most of the time, she wore slinky, low-cut satin gowns that had more in common with negligees than a dress. They fit so tightly to the body that costumers had to physically sew the garment to her. And at least one of those dresses was so fitted that she could not sit down on set, having to use a specially-designed "leaning board" to rest between scenes instead. Harlow was predictably weary of the seductive uniform and was once overheard saying "My God, must I always wear a low-cut dress to be important?"
But Harlow's fame came at a price. Scandal was always two steps behind her, most famously when she was thought to have killed her second husband, MGM executive Paul Bern. (The death was later ruled a suicide.) A string of affairs with married men didn't help her shake the thin veil of suspicion. Yet on screen, she was breezy, effervescent and altogether lovely. Harlow's sudden death (from kidney failure) at 26 while she was filming "Saratoga" shocked the nation. Hollywood mourned, fans drove out by the thousands to see Harlow's last movie.
Jean Harlow would have been 102 today. Let's celebrate by remembering her glamorous style, in the slideshow below. Harlow would have most certainly approved.
Correction: A previous version of this post identified Harlow's age of death as 27. Harlow actually died just two months shy of her 27th birthday.
Before You Go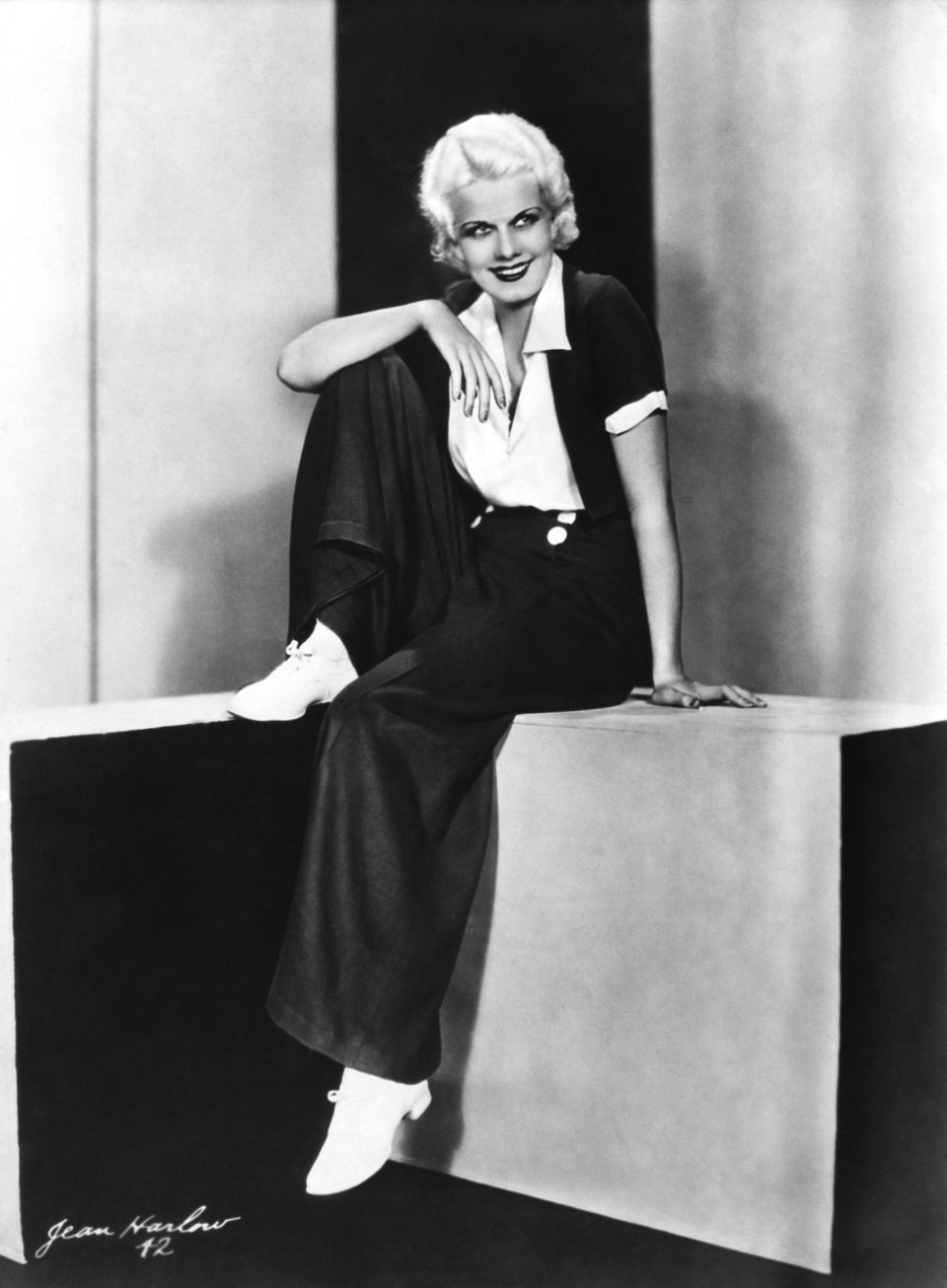 Jean Harlow's Style Evolution
Popular in the Community