Today is the birthday of neoexpressionist artist and graffiti king extraordinaire, Jean-Michel Basquiat. The celebrated American painter, praised by everyone from Andy Warhol to Jay-Z, would turn 52 if he were still alive today. This undated photo provided by Christie's shows Jean-Michel Basquiat's "Untitled 1981". (AP Photo/Christie's)
The Haitian-American artist rose to artistic fame in New York City in the 1980s, transitioning from the ranks of a graffiti artist to a renown gallery darling. His artwork involved traditional street designs, primitivist symbols, appropriation and text, strewn together in vibrant canvases that attracted impressively high bids at auction. Despite his fame, his paintings never strayed far from concepts of class struggle and poverty, and his mixed collages and figurative drawings addressed race, power, politics and the legacy of colonialism.
Following Basquiat's tragic death from a heroin overdose in 1988, the artist's popularity has only risen, and his contemporary style has been idolized in film, music and literature. To celebrate his birthday today, we have compiled a slideshow below of 15 things you might not have known about the painter.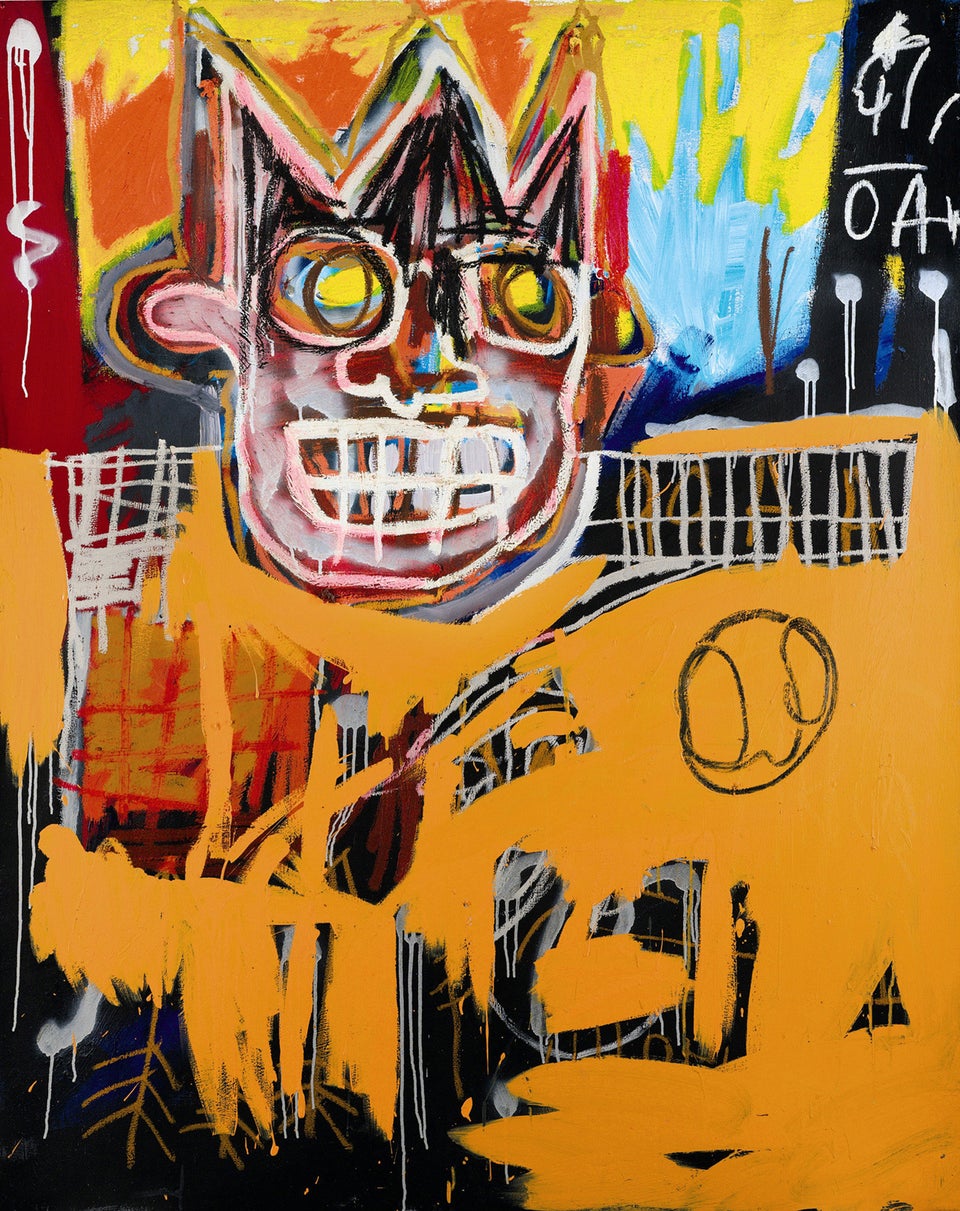 15 Things You Might Not Know About Jean-Michel Basquiat