An early painting by Jean-Michel Basquiat is expected to break big records this November at Christie's New York. At only 20 years old, the young artist created "Untitled" (1981), a large, colorful acrylic and oil stick on canvas work depicting a skeletal fisherman yielding his loot. Thirty one years later, the piece is expected to fetch around $20 million at auction.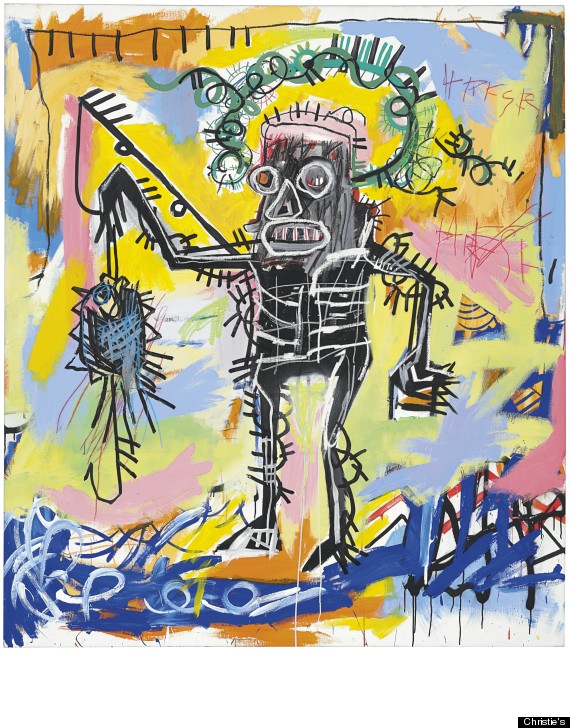 Many believe the radiant painter peaked in the early phase of his career before the onset of fame and drugs. Christie's specialist Loic Gouzer explained to GalleristNY: "He was a complete urban primitive. He had this energy and this rage and—in a positive way—this naïveté." Though this sentiment about 'urban primitivism' is suspect, we do believe that a certain unstoppable creative fire emanates from the brightly colored, desirable canvas, combining Basquiat's Haitian and Puerto Rican heritage with an imagination that spans all borders.
The work has been in a private collection for the past 20 years and has been featured in most major Basquiat retrospectives, but it's never been valued this high before. In 1988, the piece broke a record for the artist at $110,000. In 2012, the $20 million expected price, along with commission, would smash Basquiat's current auction record of $20.1 million -- which is a feat. The painting will be sold November 14 at Christie's, following public exhibitions scheduled for London, Paris and New York...so get ready for bidding wars.
Do you think Basquiat can hold his own alongside Pollock, De Kooning and the other icons of post-war American art? Let us know your thoughts in the comments section below.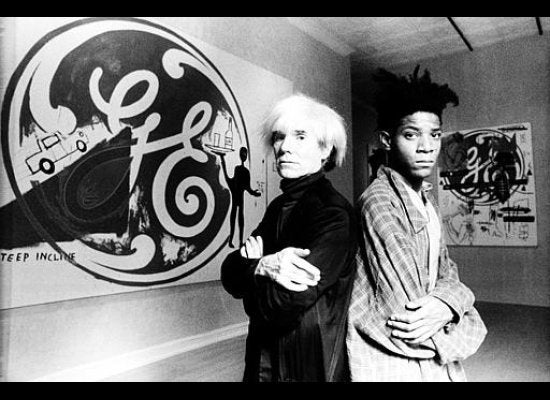 Happy Birthday Basquiat
Popular in the Community