This is part of the #CareerAdvice series - featuring successful professionals who share their advice to people who would want to take their career to the next level.
With a great career, nice apartment and already on his way to buying his own apartment, Jean-Michel Wu, now Chief Talent Officer, APAC for McCann Worldgroup, had it all.
However, much to his friends and then colleagues surprise, he decided to leave it all and embarked into then an uncertain trip to Asia which eventually paved the way to a much more colorful and fulfilling career experiences including becoming central figure in helping develop more leaders within the organization.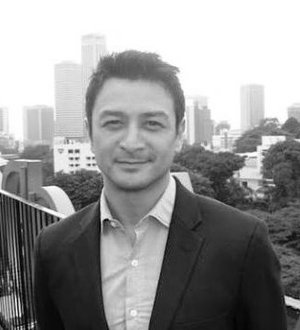 Jean-Michel Wu, Chief Talent Officer, APAC at McCann Worldgroup
In this interview, let's see how his decision led into some of the most interesting experiences of his career including working for one of the most respected people in the advertising industry - Sir Martin Sorrell.
Can you tell us a bit about how you started your career? What are some of your best moments in your professional life?
At 23 I had finished my degree and I was working as an IT contract recruiter in London. I had a great apartment, a car, and a fantastic social scene with friends and family around me. I was also looking to buy my first apartment.... in other words, I was at a comfortable situation.
So, instead I decided to chuck it all in and move halfway across the globe to be a language teacher in Shanghai.
When asked why I did it, I simply said I wanted to try something new, but really I had no idea. I had no idea about Asia - and especially Shanghai - would explode in 1999.
All I knew was that it would be a challenge and I was ready to embrace it.
Uncannily, 50 years before, although through different circumstances, my father made the exact same move in the opposite direction, so I was comforted to know if my Dad could do it, surely I could too.
I wasn't brave, I was naive, but it took me only a moment to decide to make the move, and I never looked back.
My best professional moments came from recognition rather than any financial achievement, whether from promotions to one of my managers sending a note of encouragement.
I remember my boss at the time, Sir Martin Sorrell, telling the American Chamber of Commerce in Shanghai about the WPP School we had launched and thanking me.
I was stunned at the time but hearing that pat on the back really did propel me forward and so I always try to give as much encouragement as possible to people that do a great job.
If you could advise your 20-year-old-self today, what would you tell him?
This is very timely as this was a question I was asked this exact question at the IAS Career Fair in Singapore.
I would tell him to try to not sweat the tough stuff. Personally, I was always so nervous around management that at times I felt crippled with fear.
I tended to focus on what they thought of me, rather than what I could bring to the table. The truth is, they're not really thinking about anything except themselves, so why bother working yourself up to a state.
I would try to tell him to see beyond himself and just enjoy the ride, because paradoxically, the more relaxed you are, the more confident you become, giving you greater flexibility to focus on the job at hand and in turn, people will notice.
What has been the most valuable advice you've ever gotten when you were facing challenges in your career?
"Be careful for what you wish for, you might just get it". I can't quite understand it either, but it's good advice.
I find that I'm at my best when I'm passionate, the trick was really about finding out what I love doing. I had always enjoyed meeting people, fascinated by conversations and interactions. It was rather obvious to me that I enjoyed connecting people, so naturally I become a recruiter.
However, after a while I felt cold inside with just placing people in jobs, and instead I wanted to continue with the people I had placed and help them on their career path.
I also made the decision to focus on the creative industry where I could work with interesting people, see them grow and steer them in their chosen career. I don't necessarily enjoy managing people, but I do love seeing how the people I've managed become better managers themselves.
What would you advise the millennial just starting with their career or aiming to take their careers to the next level?
"Hard work pays off" I find that this applies to every generation, and from year dot. Hard work never goes unnoticed, and the effort to finish a project, no matter if successful or not, is recognised.
If you want to get ahead then don't be happy with mediocre, push yourself, break the boundaries and always strive for excellence.
"Don't get caught up in office politics" Instead focus on the quality of your work and make it shine.
"Jumping from role to role or company to company doesn't necessarily give you more experience" Aim to work somewhere for a solid period of time, where you can grow and learn.
Allow yourself to be nurtured and listen to other people's opinions. Work with people that inspire you to be better than you were the day before.
"Respect everyone in their chosen career" Whether it's a blue collar worker, CEO and everyone in between. They all made decisions to get to where they're at, and you should respect them for it.
Follow Jean-Michel Wu's professional journey by connecting with him on LinkedIn.
REAL LIFE. REAL NEWS. REAL VOICES.
Help us tell more of the stories that matter from voices that too often remain unheard.