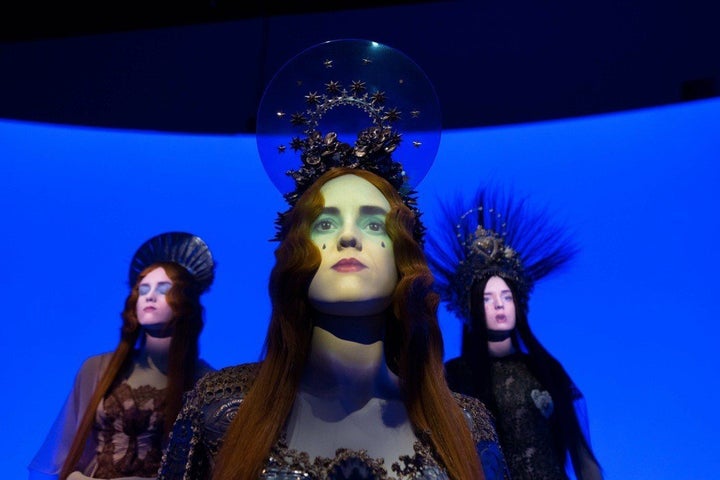 SAN FRANCISCO -- In San Francisco's sea of leggings and North Face fleece, it can be challenging to find the fashion.
But last week, when French designer Jean Paul Gaultier flew to the foggy city for the San Francisco premiere of "The Fashion World of Jean Paul Gaultier" -- the world's first exhibition devoted to the designer -- fashion was alive and well here.
Gaultier, considered the enfant terrible of French fashion, has been an institution in the industry, having dreamt up contributions like Madonna's iconic coned bra.
His whirlwind San Francisco week included a presentation at Academy of Art University, a VIP dinner with the Fine Arts Museums, a Gilt City VIP preparty, Le Grand Fete (the lavish all-night opening celebration at the de Young) and daily Gaultier sightings at events across the city, like the Wilde Salome premiere at the Castro Theatre.
At Academy of Art, screaming students crowded an auditorium for a chance to hear the fashion legend speak.
"It's absolutely an honor to have him here," said fashion design student Joseph Poli to The Huffington Post. "He's an icon."
Gaultier took to the stage with Academy of Art University Executive Director of Fashion Gladys Perint Palmer for a question and answer session. Perint Palmer, one of fashion's most influential people, has captured Gaultier's designs in her famous sketches for decades. (See her Gaultier illustration collection in the slideshow below.)
"What is the one piece of advice you can give these students?" she asked Gaultier.
"The most important thing is to speak through your designs," he replied. "And have passion. In your fashion, in your food, in your life. Passion is what makes life beautiful."
In an interview with The Huffington Post, Perint Palmer discussed Gaultier's influence.
"There was an especially memorable time in the early '90s when Jean Paul Gaultier made magic," she said. "I remember one show where he converted the runway into an ice rink, and all of the models were skating," she said. "When you went to a Gaultier show, you were transported to a magical place."
And at the Friday Grand Fete, the de Young Museum was nothing short of magical.
In celebration of the much anticipated exhibit, the de Young was transformed into an avant-garde Eden, complete with heavily decorated models, a feast of food and drink, a catwalk and a wild dance party led by Oakland's scandalous Extra Action Marching Band. Guests included burlesque model Dita Von Teese, members of the city's social elite and, of course, Gaultier himself.
The exhibit, which opened to the public on Saturday, includes Gaultier's famous kilts and codpieces, his ornate and revealing gowns and the infamous Madonna bra.
The collection is as haunting as it is impressive. Virgin Mary models weep quietly and anthropomorphic mannequins come to life with facial video projections equally terrifying and seductive.
Besides the heart-fluttering fashion and unbelievable presentation, Gaultier's work strikes a particular chord in San Francisco, as much of it celebrates his homosexuality. In "The Fashion World of Jean Paul Gaultier," designs are androgynous and flamboyant, yet surprisingly sincere. In one display, a tall, masculine mannequin dons a corseted gown while expressing his insecurities to his reflection in a mirror.
At Academy of Art, Gaultier discussed this personal connection to his design.
"As a boy in school, I was rejected for not being good enough; not being masculine enough," he told a crowd of students. "So I was always sketching on my own. One day, I saw a woman on TV with fishnet tights and I was so fascinated that I wanted to create them. But the teacher caught me drawing my creation in class."
According to Gaultier, his teacher then taped the drawing to his back and led him from classroom to classroom. "She wanted to humiliate me to teach me a lesson," he remembered. "But it did just the opposite. It showed me that with my creations, I could be different. I could get attention, and be celebrated for being different."
Gaultier's exhibit is the latest in a collection of showcases that has reignited a domestic passion for fashion.
Last year, the de Young Museum welcomed "Balenciaga and Spain," examining the relationship between the dramatic work of Cristobal Balenciaga and the religious, cultural and political history of Spain. In May, New York's Metropolitan Museum of Art featured an extremely popular exhibit by Alexander McQueen. And in 2008, the de Young presented "Yves Saint Laurent," a gorgeous collection of the designer's work, released five months after his death.
In an interview with Charlie Rose about the McQueen exhibit, style journalist Suzy Menkes pointed to the wild popularity of these exhibitions as proof that the public connection with fashion is deeply palpable.
"There's something about fashion that gets under the skin into the soul of people," said Menkes. "It's more than clothes: it's a whole expression. It can be art, it can be expression of self. But it's much more than just seeing people walking up and down the runway."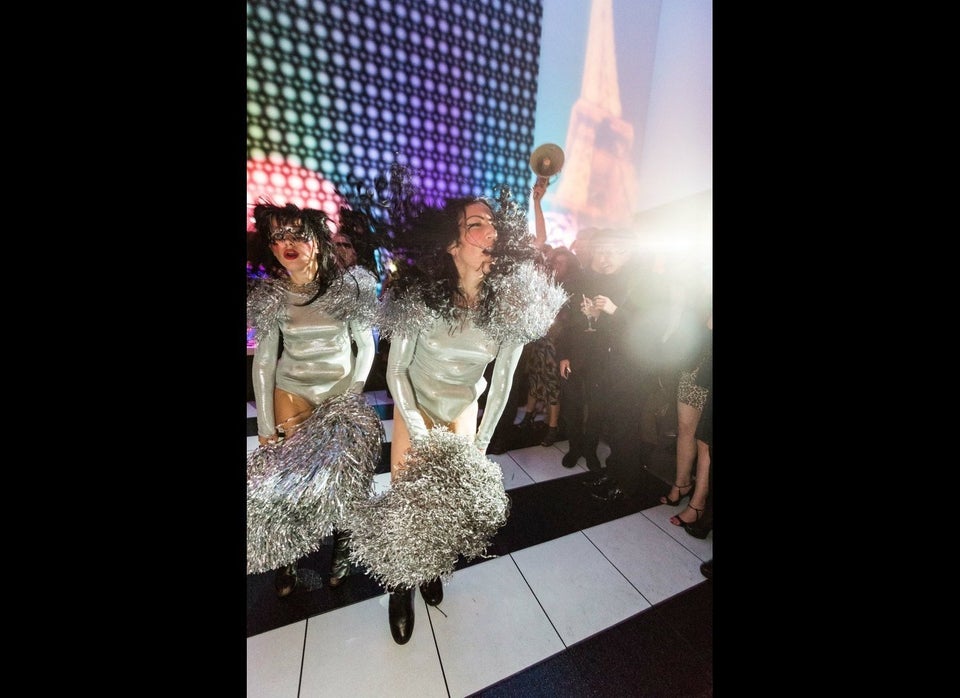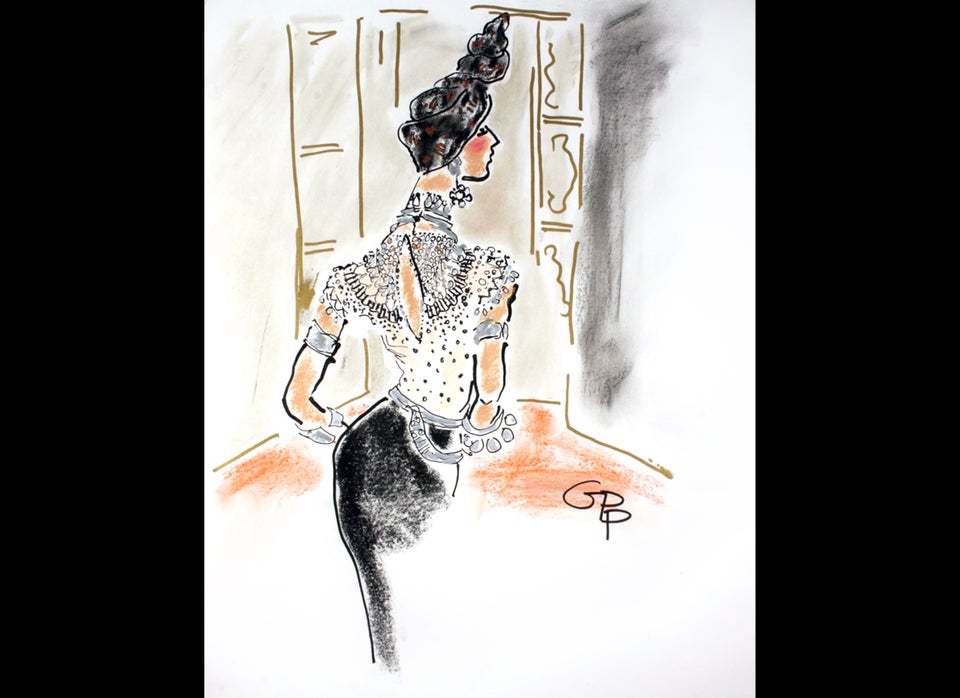 Popular in the Community