A moderate Republican state senator in Kansas plans to become a Democrat just hours after she officially leaves office Monday.
Schodorf, a leading moderate Republican, was defeated in the August Republican primary by a more conservative challenger, Michael O'Donnell. Schodorf was one of a number of moderate Republican Kansas state senators unseated in the bitter civil war between moderate and conservative Republicans in the state. She is scheduled to file the paperwork to switch parties just two hours after O'Donnell's swearing-in.
When Schodorf said in September that she would leave the Republican Party, she was undecided on whether to become a Democrat or an Independent. Speaking to The Huffington Post Monday, Schodorf said the December debate in Congress over the fiscal cliff informed her choice to become a Democrat. She felt the negotiations in Washington showed Republicans were not looking for solutions.
"It seems that the Democrats are creating jobs and solving the problems of the debt and keeping our nation solvent," Schodorf said.
It was not the first time national politics swayed her decision-making. Schodorf told HuffPost in September that reports that Rep. Paul Ryan (R-Wis.) and other top Republicans had met on the night of President Barack Obama's first inauguration in 2009 to plot the president's future defeat pushed her to decide to leave the GOP.
Kansas politics also influenced her decision to switch parties, Schodorf said, signaling her opposition to Republican Gov. Sam Brownback and conservative Republicans on issues such as judicial nominations, taxes and education funding.
Moderate Republicans formerly controlled the Kansas Senate and had often voted down proposals from Brownback and the conservative Republican-controlled state House. But the moderates were defeated by more conservative members of the GOP in August, leading outgoing state Senate President Steve Morris (R-Hugoton), the moderate Republicans' leader, to say that conservatives were looking to turn Kansas into an "ultraconservative utopia."
Schodorf remained a Republican until her term in the Kansas Senate ended, saying she wanted to keep her commitment to her constituents and feared Republicans might attempt to censure her or strip her of her chairmanship of the Senate Education Committee if she flipped. She said she has invited other Republicans to switch parties, offering to "celebrate" at the elections office Monday.
"We welcome Jean and anyone else who comes along with her today with open arms," Sedgwick County Democratic Party Chairwoman Teresa Johnson told HuffPost. "She did some excellent work in the legislature over the years."
Schodorf, who served three terms in the state Senate, did not rule out a return to elected office. She is viewed as a potential opponent to O'Donnell in 2016, or she could run for the U.S. House of Representatives against incumbent Mike Pompeo, a Republican who defeated her in the GOP primary for that seat in 2010.
Schodorf said she is focused now on pushing a statewide moderate agenda, including a new blog, Our Kansas Voice, that she started with outgoing state Sen. Dick Kelsey (R-Goddard).
Kansas Republican Party executive director Clay Barker said he is not surprised by Schodorf's decision to switch parties. "I think she just got out of alignment with the Republican voters in her district," he said.
Before You Go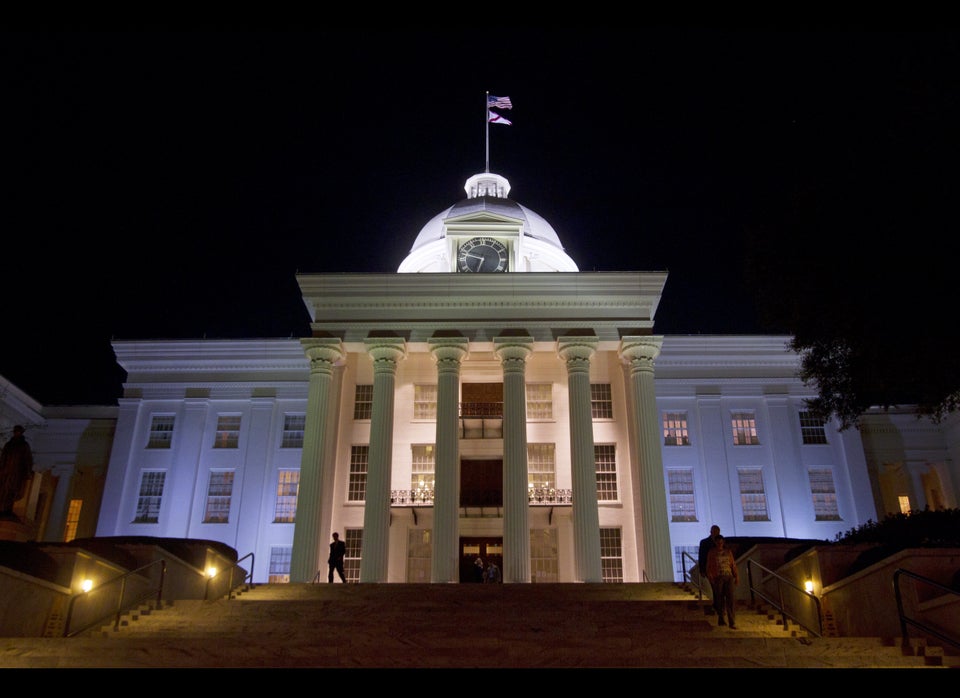 U.S. State Capitol Buildings
Popular in the Community