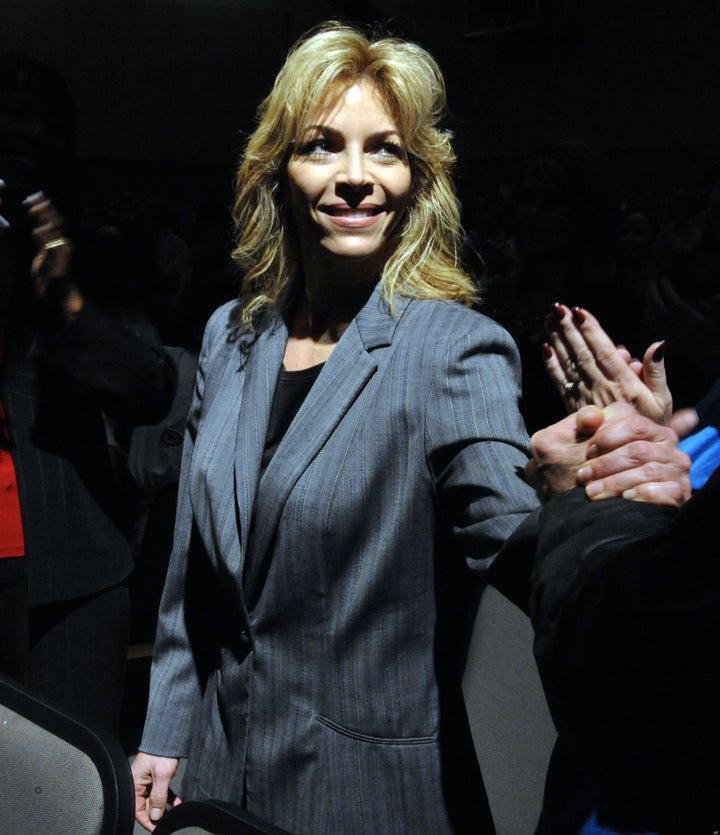 The former security guard at New Life megachurch who heroically stopped a gunman at the Colorado Springs church in 2007 says she was asked to leave after announcing that she is gay.
In December, 2009, a 24-year-old gunman named Matthew Murray opened fire on New Life's Colorado Springs facility, shooting four people and killing two. Jeanne Assam, then a 42-year-old volunteer security guard and ex-Minneapolis police officer, shot the gunman--who fatally shot himself soon afterward--as he entered the church.
At the time, Assam--who said her strong faith was responsible for her swift and decisive action--was hailed as a hero.
However, she says the warm feelings from New Life subsided after she told them that she was gay.
The Colorado Springs Gazette's Barry Noreen wrote on Friday that Assam told the crowd at a Pride Center fundraiser in Colorado Springs that she was asked to leave the Church when she informed officials that she was gay.
Contacted by Noreen, officials at New Life flatly denied Assam's account. "We welcome everyone at New Life. We would never tell someone to leave because of their sexual orientation. Jeanne will always be a hero at New Life," a spokesman said.
Assam's Facebook page describes her as "[n]ot religious. I have a personal relationship with God." It also says she currently lives in Denver. She has written a book on her experience called "God, the Gunman and Me."
WATCH: A DECEMBER INTERVIEW WITH RON ZAPPOLO DURING-WHICH ASSAM TOUCHES ON HER EXPERIENCE AFTER THE SHOOTING:
WATCH ASSAM ADDRESS THE PRESS AFTER THE 2007 SHOOTING:
Support HuffPost
The Stakes Have Never Been Higher
Related
Popular in the Community