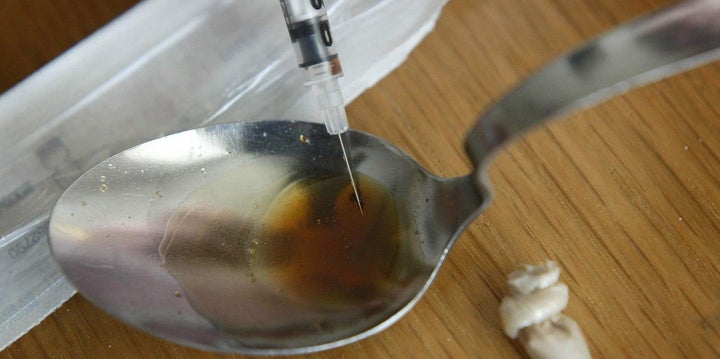 The senior senator from one of the states hit hardest by heroin and opioid abuse will call on Monday for Congress to spend $600 million immediately to address and curtail the epidemic.
The Opioid and Heroin Epidemic Emergency Supplemental Appropriations Act, being introduced by Sen. Jeanne Shaheen (D-N.H.), would spread money to various government agencies tasked with research, intervention and recovery. It is the most robust legislative response yet to what Shaheen and others deem a "national public health emergency."
"The opioid crisis is spiraling out of control," Shaheen said in a statement. "This should be an all-hands-on-deck moment, not just for New Hampshire, but for our country. We are losing lives daily and our first responders, healthcare providers and criminal justice system are overwhelmed. To stem the tide, we urgently need additional funding for prevention, treatment and recovery efforts, and this legislation would provide resources to those on the frontlines."
The specifics of the bill, which were shared with The Huffington Post, make clear that Shaheen doesn't view the fight against the epidemic strictly through a law-and-order lens. The Department of Justice would receive $200 million to fund local and state programs related to law enforcement as well as prevention and education. But the biggest tranche of funding, $250 million, would be devoted to the Department of Health and Human Services to support state programs related to prevention, treatment and recovery.
Additionally, the Centers for Disease Control and Prevention and the National Institute on Drug Abuse would receive $50 million and $35 million, respectively, to monitor prescription drug programs and do targeted research on drug addiction. Other money would be set aside for community service programs, school safety measures and local law enforcement agencies in areas with heavy addiction levels.
As a whole, the $600 million would represent a major investment toward battling a growing epidemic. (Other bills have called for less costly measures, such as creating interagency task forces, advancing alternative treatments or focusing specifically on mothers and newborns.) And as an emergency supplemental, the money in Shaheen's bill would not have to be offset with cuts elsewhere.
According to CDC data, heroin use has more than doubled among adults ages 18 to 25 in the past decade, while 45 percent of people who use the drug are also addicted to prescription opioid painkillers. Each day, according to Shaheen's office, 120 Americans die of a drug overdose.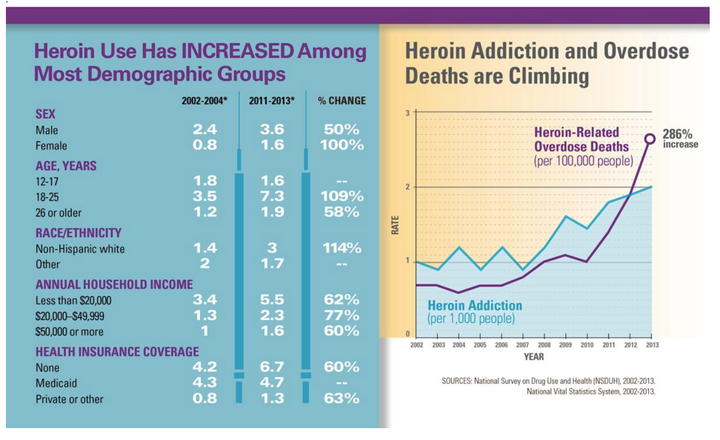 The problem has been particularly acute in New Hampshire, where heroin deaths surpassed highway fatalities earlier this year. In the state's largest city, Manchester, there were 79 heroin and opioid-related deaths and 653 overdose-related emergency calls this year, as of mid-November. According to the city's fire department, that is already well more than double the 300 calls from the prior year.
Last week, a group of activist New Hampshire mothers affected by the crisis, including Kriss Blevens, a makeup artist for the presidential candidates swinging through the state, launched a petition encouraging HHS to declare a public health emergency.
"This important designation will allow our government to immediately begin deploying resources to New Hampshire and other states in the grips of this epidemic," the petition read. "We now know that Substance Abuse Disorder is a disease with widespread suffering and fatalities and is progressing at a rapid and unanticipated rate. This is a disease that can be treated through detoxification, abstinence and long-term recovery support. To stem this tide, we need the full breadth and depth of our government's capacity to respond in times of crisis."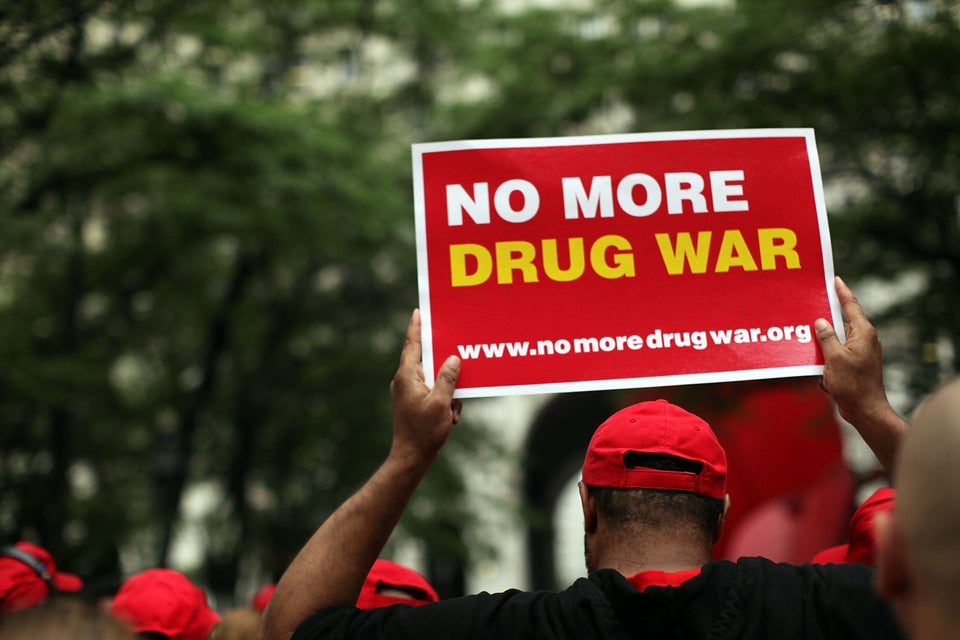 27 Reasons Why The U.S. Shouldn't Lead The War On Drugs
Popular in the Community