WASHINGTON -- Democratic Sen. Jeanne Shaheen refused to shy away from Obamacare on Tuesday in the first televised debate of the New Hampshire Senate race.
Shaheen, one of several vulnerable Democrats up for re-election in November, forcefully defended the health care law moments after Scott Brown, her Republican opponent, said he would fight to repeal it. When specifically asked if Obamacare was a proud achievement, Shaheen responded, "Absolutely."
"I think making sure that almost 100,000 people in New Hampshire have access to health care is real progress for people in this state," Shaheen said.
Brown's approach, Shaheen added, would strip people in New Hampshire of health insurance and void some of the law's most popular provisions, such as coverage for pre-existing conditions and allowing individuals to stay on their parents' health care plans until age 26.
"If you listen to my opponent and me, this is a fundamental difference, because I believe people in New Hampshire should be able to get access to health care," Shaheen said. "If you listen to what he is proposing, he would throw tens of thousands of people off of their health care without any plan to [replace] it. I don't think most people want to go back to a time when they didn't have health care."
Shaheen in the past criticized the implementation of the health care law and called on the Obama administration to extend the open enrollment period amid the flawed rollout of the Healthcare.gov website last year. Although she has not run away from the law, Republicans have attacked Shaheen throughout her re-election campaign for casting the "deciding vote" when Obamacare was passed in 2010.
For his part, Brown maintained that he would like to see the health care law repealed. But when quizzed on a GOP replacement plan, Brown expressed support for a proposal that would keep intact central Obamacare tenets -- including coverage for individuals with pre-existing conditions and allowing young adults to remain on their parents' plans.
Outside of the health care discussion, President Barack Obama appeared to be an obstacle for Shaheen throughout the debate. Several questions, specifically on the administration's response to the threat from the Islamic State and its handling of the Ebola outbreak in West Africa, put the incumbent on the defensive.
When asked about Brown's charge that she voted with Obama 99 percent of the time, Shaheen pivoted to a federal prison for which she was able to secure funding. She declined to give a yes or no answer on whether she approved of the president's job performance, saying she sometimes agrees with Obama and other times does not.
The crowd was nonetheless more supportive of Shaheen than Brown, who drew laughter on more than one occasion. Audience members jeered Brown when he sought to position himself as a New Hampshire resident in response to a question over why he chose not to run in Massachusetts, where he served as senator before losing his seat to Elizabeth Warren in 2012.
Shaheen came equipped with a response of her own to Brown's foray into the Granite State. "I don't think New Hampshire is a consolation prize," she said.
HuffPost's Pollster average, which combines all publicly available polling, shows Shaheen leading Brown by just under 3 percentage points.
-----------------------
What's happening in your district? The Huffington Post wants to know about all the campaign ads, mailers, robocalls, candidate appearances and other interesting campaign news happening by you. Email any tips, videos, audio files or photos to openreporting@huffingtonpost.com.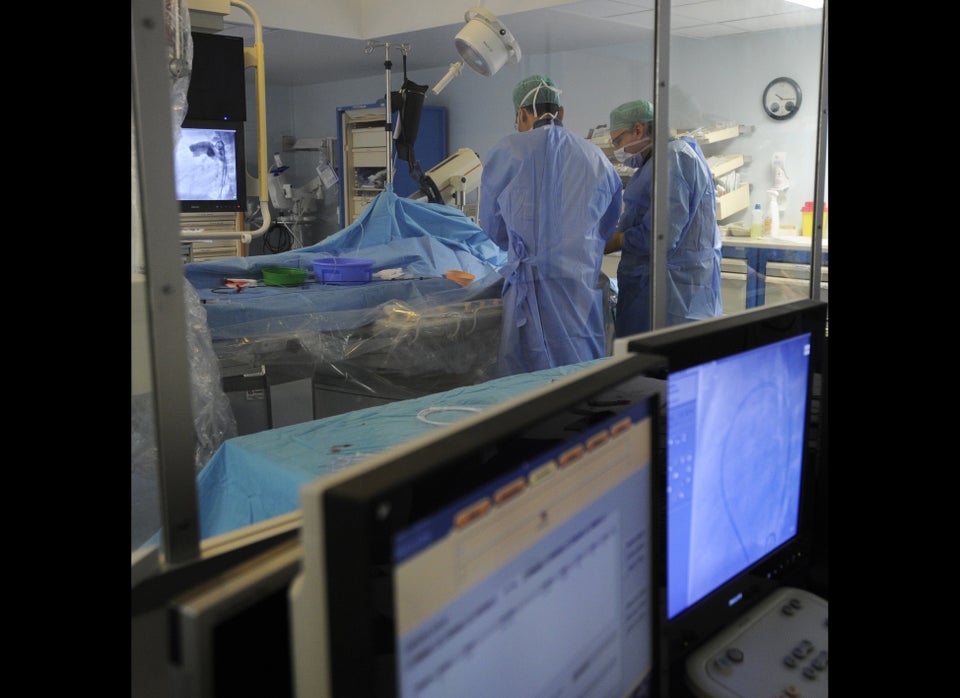 Lies And Distortions Of The Health Care Debate
Popular in the Community