 A Republican candidate for Virginia lieutenant governor, Jeannemarie Davis, is invoking the Sept. 11 terrorist attacks to boost her campaign, using the grim anniversary as a peg to get people to tell her how President Barack Obama is hurting them.
"As we remember those fallen Americans from 11 years ago, please encourage everyone to participate in our great Democracy," wrote Davis, director of the Virginia Liaison Office in Washington and wife of former Rep. Tom Davis (R-Va.), in a campaign email that was forwarded to The Huffington Post.
She went on to suggest people could remember 9/11 and participate in democracy by helping her.
"I would appreciate it if you would take a minute to go to www.jeannemarie4LG.com and give me your feedback on a survey as I begin my tour of the Commonwealth," Davis wrote. "Please provide information on any ways that the Obama Administration has hurt you or your community, so that I can better tell the story of why it is so important that Virginians replace President Obama and his Democratic Senate.
"Also, please email back to let me know if you would like to be invited to events in your area, or if you would like me to attend any events," she continued.
Virginia will elect a new governor and lieutenant governor in November 2013.
Davis' campaign did not immediately respond to a question asking if Davis had any second thoughts about using the 11th anniversary of the terrorist attacks in a campaign email.
UPDATE: 5:38 p.m. -- Davis' 9/11 campaign offensive also included a batch of robo calls that started by invoking the name of GOP presidential nominee Mitt Romney, who had suspended campaigning for the tragic anniversary.
The Romney campaign didn't seem too pleased, either.
"We have nothing to do with this -- our TV ads and voter contact have been suspended for 9/11," Romney spokeswoman Andrea Saul emailed HuffPost's Ryan Grim.
Davis' campaign did not respond to further requests for comment.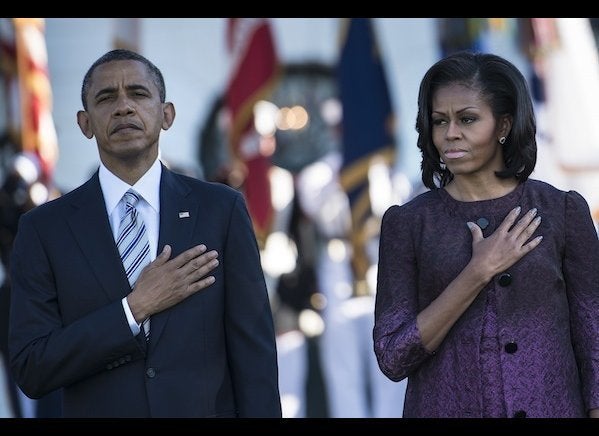 9/11 Statements From Politicians
Popular in the Community