WASHINGTON - Former Florida Gov. Jeb Bush (R) on Monday laid out a simple, yet very challenging strategy for a Republican who hopes to win the 2016 presidential election: A successful candidate, Bush said, must be willing to "lose the primary to win the general."
Speaking at a CEO forum sponsored by the Wall Street Journal, the son of former President George H.W. Bush and brother of former President George W. Bush reaffirmed that he is considering running for the White House in 2016, and said he will make a final decision "in short order."
"I don't know if I'd be a good candidate or a bad one," Bush told attendees. "But I kinda know how a Republican can win, whether it's me or somebody else." A winning candidate "has to be much more uplifting, much more positive, much more willing to be practical," than recent Republican presidential nominees, he said. The candidate should also be willing "[To] lose the primary to win the general, without violating your principles," Bush said.
"That's not an easy task," he added.
If he does decide to run for president, Bush, a moderate Republican, will have to navigate a primary process that tends to favor conservative Republicans over moderates. It is widely believed that during the last two presidential cycles, Republican nominees Mitt Romney and Sen. John McCain (R-Ariz.) both took positions during the primaries that were too conservative for some independent voters in the November general election.
Early polls of Iowa Republicans already show Bush trailing more conservative would-be candidates, like former Arkansas Gov. Mike Huckabee and Sen. Rand Paul (R-Ky.) in the first GOP caucus of 2016. The Republican field also shows signs of similar fault lines to those in 2012, with arch-conservatives questioning the conservative bona fides of more moderate Republicans.
Bush said Monday that he still has "a lot of soul searching" to do before he makes up his mind about 2016. "Do I have the skills to [run for president] in a way that tries to lift people's spirits, and not get sucked into the vortex?" he said. "It's easy to say, it's harder to do."
Before You Go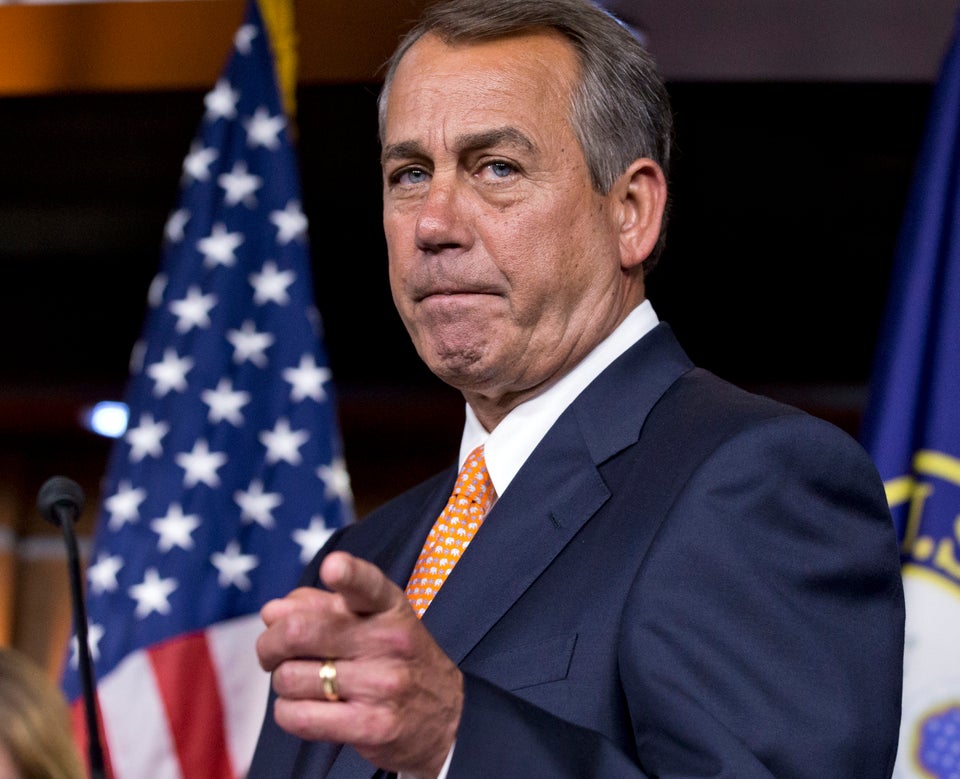 Conservatives Pointing Fingers
Popular in the Community