Republican presidential candidate Jeb Bush said Friday that he isn't sure what motivated a young white man to walk into a historically black church in Charleston, South Carolina, Wednesday night and kill nine people.
"I don't know what was on the mind or the heart of the man who committed these atrocious crimes," the former Florida governor said at the Faith & Freedom Coalition conference.
The shooter, 21-year-old Dylann Roof, was crystal clear about his motive: He reportedly announced he was there to kill black people, saying at the church, "You rape our women, and you're taking over the country. And you have to go."
In a Facebook picture, Roof sported patches on his jacket representing Rhodesia, a former apartheid state in East Africa, and apartheid-era South Africa. He also reportedly told his roommate he was planning to ignite a civil war.
Republicans, however, are having a hard time attributing the mass shooting to racism. South Carolina Gov. Nikki Haley (R) said in a statement on Thursday that "we do know that we'll never understand what motivates anyone to enter one of our places of worship and take the life of another." And conservative analysts on Fox News floated the theory that Roof was targeting Christians, rather than African-Americans.
Roof was captured by authorities Thursday morning in Shelby, North Carolina, more than 200 miles from the Emanuel African Methodist Episcopal Church where he opened fire during a weekly Bible study.
Reacting to the news in a press conference on Friday, President Barack Obama suggested America could do more to address gun violence -- namely through legislation.
"Once again, innocent people were killed in part because someone who wanted to inflict harm had no trouble getting their hands on a gun," he said. "At some point, we as a country will have to reckon with the fact that this type of mass violence doesn't happen in other countries."
"The fact that this took place in a black church also raises questions about a dark part of our history," he added.
New Jersey Gov. Chris Christie (R) disagreed with Obama at the Faith & Freedom Coalition conference on Friday, arguing that it was the American people and not the government who could do the most to stop such atrocities.
"This type of conduct is something that only our display of our own love and good faith that's in our heart can change," he told the gathering of Christian conservatives. "Laws can't change this, only the good will and love of the American people can let those folks know that act is unacceptable, disgraceful, and we need to do more to show them we love each other. Open our chests, open our hearts, show love to each other. That's what leadership is about, too."
UPDATE, 6/19, 12:05 p.m. -- The Huffington Post asked Jeb Bush on Friday whether the shooting was racially motivated. "It was a horrific act and I don't know what the background of it is, but it was an act of hatred," Bush said.
Asked again whether the shooting was because of race, Bush added, "I don't know. Looks like to me it was, but we'll find out all the information. It's clear it was an act of raw hatred, for sure. Nine people lost their lives, and they were African-American. You can judge what it is."
Watch Bush answer the racism question:
Before You Go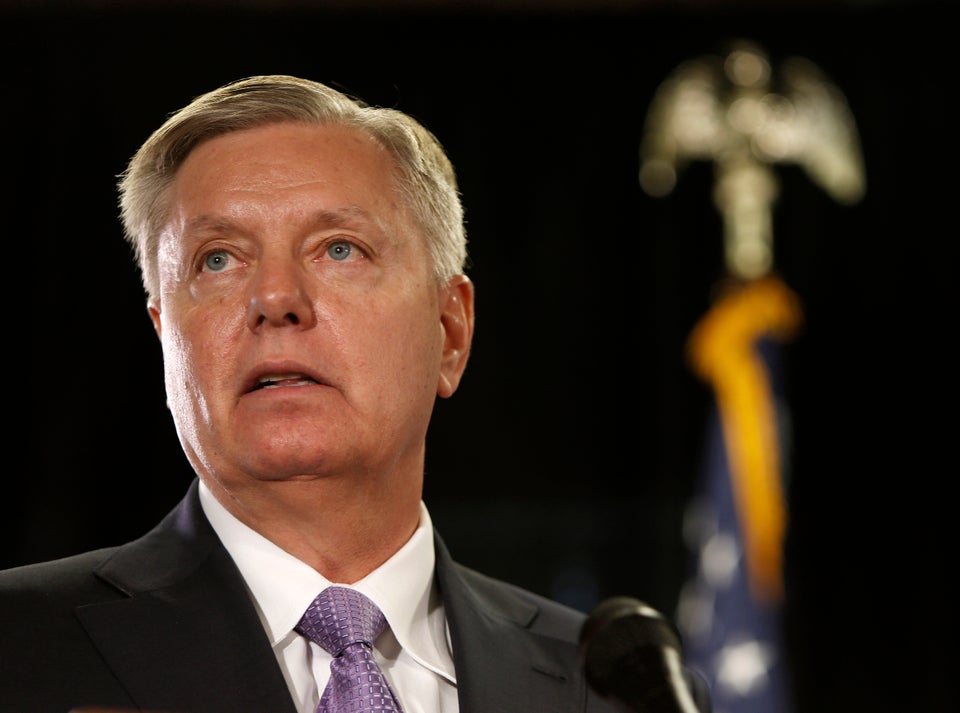 Politicians On Charleston Shooting
Popular in the Community