WASHINGTON -- The travails of Chris Christie have predictably led to a round of speculation over who benefits most from the New Jersey governor's traffic problems.
Or Jeb Bush. An informal adviser to Bush said that the former Florida governor is "the prime beneficiary of Governor Christie's difficulties."
"A lot of the mover-shaker nodes in the party are now looking at Jeb as the potential alternative to Christie," said Alex Castellanos, a GOP consultant who talks regularly with Bush. He acknowledged that many in the GOP are "also taking a second look" at Walker, Louisiana Gov. Bobby Jindal and Ohio Gov. John Kasich.
In other words, Bush is getting more nudges to run now that Christie is no longer the commanding political figure he was just a few months ago.
Bush said last fall that he would think hard about whether to run for president in mid-2014. At the time, he was reportedly around 30 percent likely to make a White House run, up from almost zero percent chance just a few months prior. And this was before Christie came under fire for the revelation that his top aides intentionally caused traffic jams around the George Washington Bridge last September, apparently for political reasons.
Now the Republican Party is left with no clear frontrunner for the presidential nomination in 2016.
Jeb Bush faces obvious challenges with his last name. His brother, former President George W. Bush, was very unpopular for much of his second term in office. The fact that their father was also president makes Jeb Bush too much of a legacy candidate for some voters.
But Bush is an attractive, predictable choice for other Republicans, particularly those from the establishment wing of the party and in wealthy donor circles. His experience as a governor of the biggest swing state is a huge plus. And he has carved out an issue set that appeals to the middle, with a focus on reforming education and fixing immigration.
Bush is not speaking next month at the Conservative Political Action Conference, an annual gathering in Washington of conservative activists. He spoke last year and beseeched his own party to stop "being anti-everything."
This week he stuck his toe into Florida political waters, filming an ad to endorse Republican David Jolly in the special election for the 13th Congressional District, which went for GOP nominee John McCain by five points in 2008 and for President Barack Obama by one point in 2012. The U.S. Chamber of Commerce produced the ad and asked Bush to appear in it.
Before You Go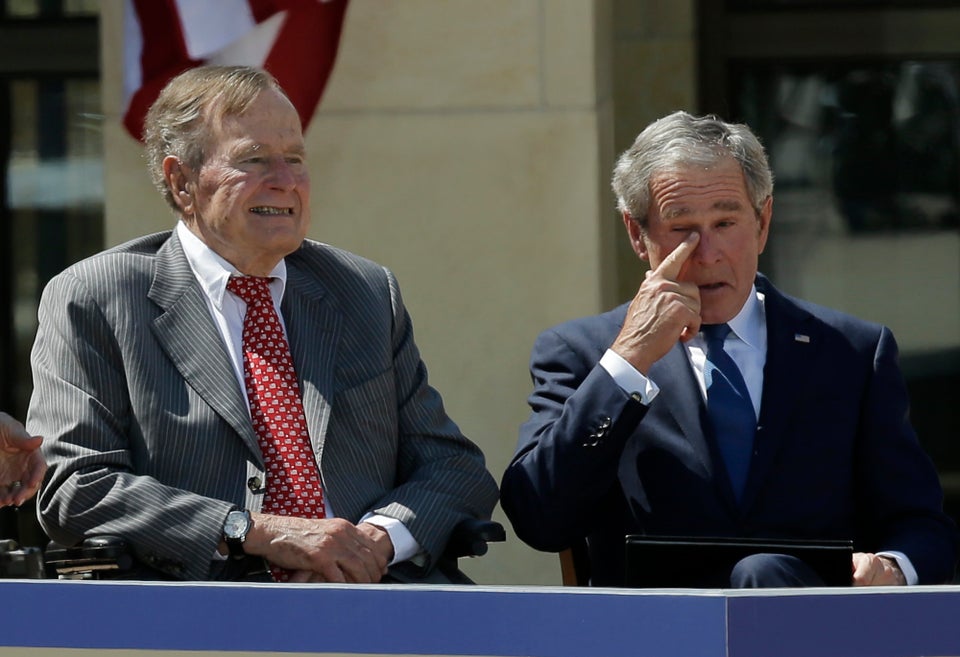 George W. Bush Presidential Library Ceremony
Popular in the Community