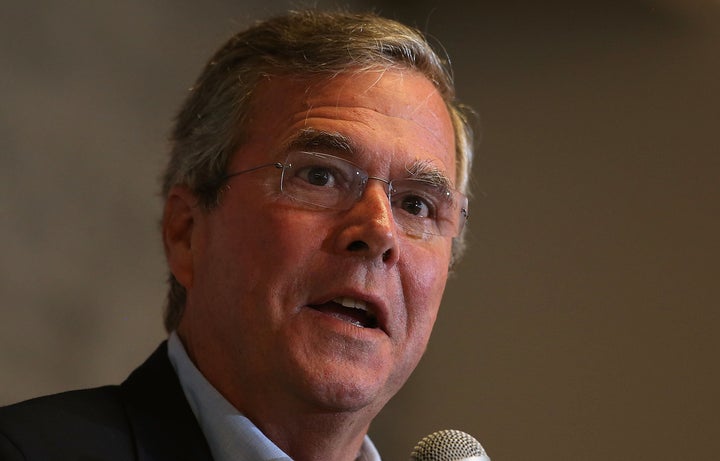 Republican presidential candidate Jeb Bush, who has made varying statements on climate change this year, said Thursday that he believes humans are partly responsible for it.
"The climate is changing; I don't think anybody can argue it's not. Human activity has contributed to it," Bush said in an email interview with Bloomberg BNA.
In Thursday's interview, the candidate said America should take some steps to deal with climate change.
"I think it's appropriate to recognize this and invest in the proper research to find solutions over the long haul but not be alarmists about it," Bush said.
But he reiterated his support for limiting federal involvement in the energy sector, including the government's current encouragement of renewable energy sources.
"Power generation should reflect, as much as possible, the diverse attributes and needs of states and their citizens," Bush said. "The federal government should not be dictating what types of power should be used where. It should not be picking winners and losers."
On Thursday, he also criticized President Barack Obama's veto of the Keystone XL pipeline and the Obama administration's Clean Power Plan, calling the latter "irresponsible and ineffective."
The 2016 Republican presidential candidates have offered a wide range of views on climate change. Sen. Lindsey Graham (S.C.) and former New York Gov. George Pataki, who are both polling near the bottom of the field, have said they believe humans contribute to the problem. Sen. Marco Rubio (Fla.) has said he believes "the climate is changing because there's never been a moment where the climate is not changing." Then there's Sen. Ted Cruz (Texas), who claims there's no scientific evidence to support climate change.