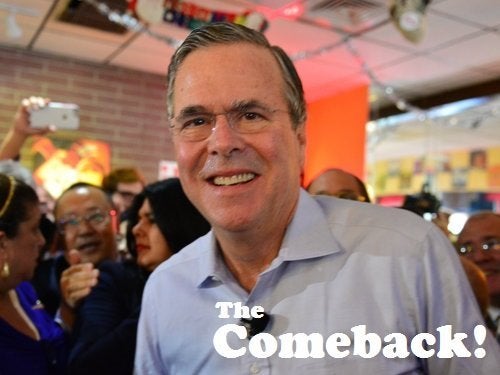 Via the Twitter account of Mike Murphy, Right to Rise's CEO (of setting donor money aflame): It's a billboard!
Awww, snap! Now if Donald Trump happens to peek out whatever window in Iowa is near this billboard, this message is surely going to cut him to the bone, make him see the error of his ways and drive him from the race in shame.
"Wow," Trump will say, "I get it now."
Meanwhile, this is all probably just fine with Iowa's actual front-runner, Ted Cruz.
This has been the Jeb! Comeback Watch for Jan. 7, 2015. Jeb Bush is currently in fifth place in Iowa (4.7 percent), sixth place in New Hampshire (7.5 percent) and fifth place nationally (6.8 percent).
REAL LIFE. REAL NEWS. REAL VOICES.
Help us tell more of the stories that matter from voices that too often remain unheard.