Former Florida Gov. Jeb Bush, who unsuccessfully ran for the Republican presidential nomination against Donald Trump, praised his one-time rival on Tuesday. But he also had some stern words for the president.
But then host Jim DeFede asked if Trump should stop tweeting.
"He should stop saying things that aren't true, that are a distraction from the task in hand," Bush replied.
Bush also said Trump had a "lot of work to do," and should focus on more important matters.
"And some of these things ― the wiretapping, all this stuff ― is a complete distraction that makes it harder to accomplish the things I know he wants to do," Bush said.
DeFede asked if Trump's tweets diminished the office of the president.
"Yeah," Bush said. "A little bit."
Bush also spoke about the state of the media and how people use it:
"It's not necessarily fake news. It's that people customize their news to validate what they believe and it makes them increasingly less tolerant of other people's views that may have a different set of facts. That is dangerous for our democracy, and the institutions we used to rely on on that are gone."
See the full conversation above.
Related
Before You Go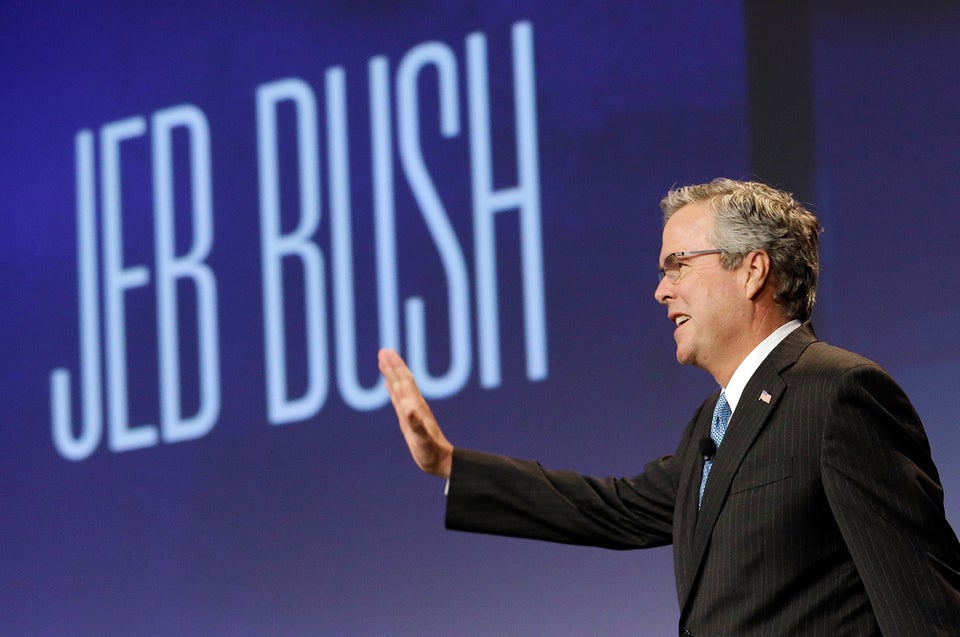 Jeb Bush
Popular in the Community