Jimmy Kimmel's pre-taped opening bit at the Primetime Emmy Awards on Sunday was one prolonged joke about trying to get to the show on time. Along the way, he ran into the likes of James Corden and the "Modern Family" cast.
But the most random (and actually funniest) moment of the sketch came when Kimmel flagged down one particular car for a ride. When he opened the door, who was his driver but former Republican presidential candidate Jeb! Bush.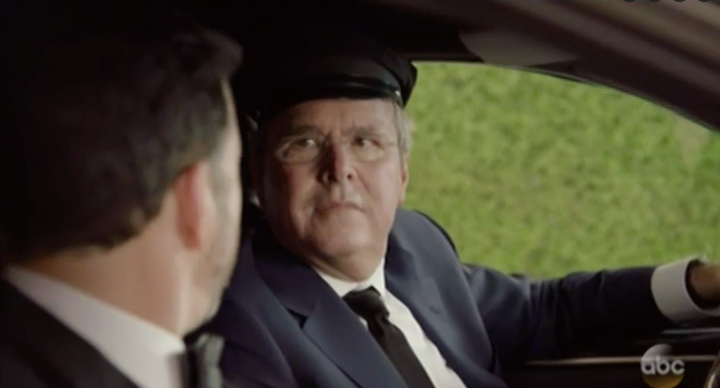 "You're driving?" Kimmel asked.
"Yeah, I'm in between jobs right now. You know you can make $12 per hour driving for Uber," replied Jeb!
The whole bit, to be honest, was pretty funny, especially considering how rigid Jeb! has seemed in the past. He asked Kimmel with a note of bitterness, "Are you nominated?" and then quipped, "Wow, what's that like?"
Later, he offered some sarcastic advice to the Emmys host. "Here's what I know: If you run a positive campaign, the voters ultimately will make the right choice," he said, before adding, "That was a joke, get out of the car."
He then yelled "JEB EXCLAMATION POINT!" and drove off, naturally. It was all pretty weird, but I laughed.
Before You Go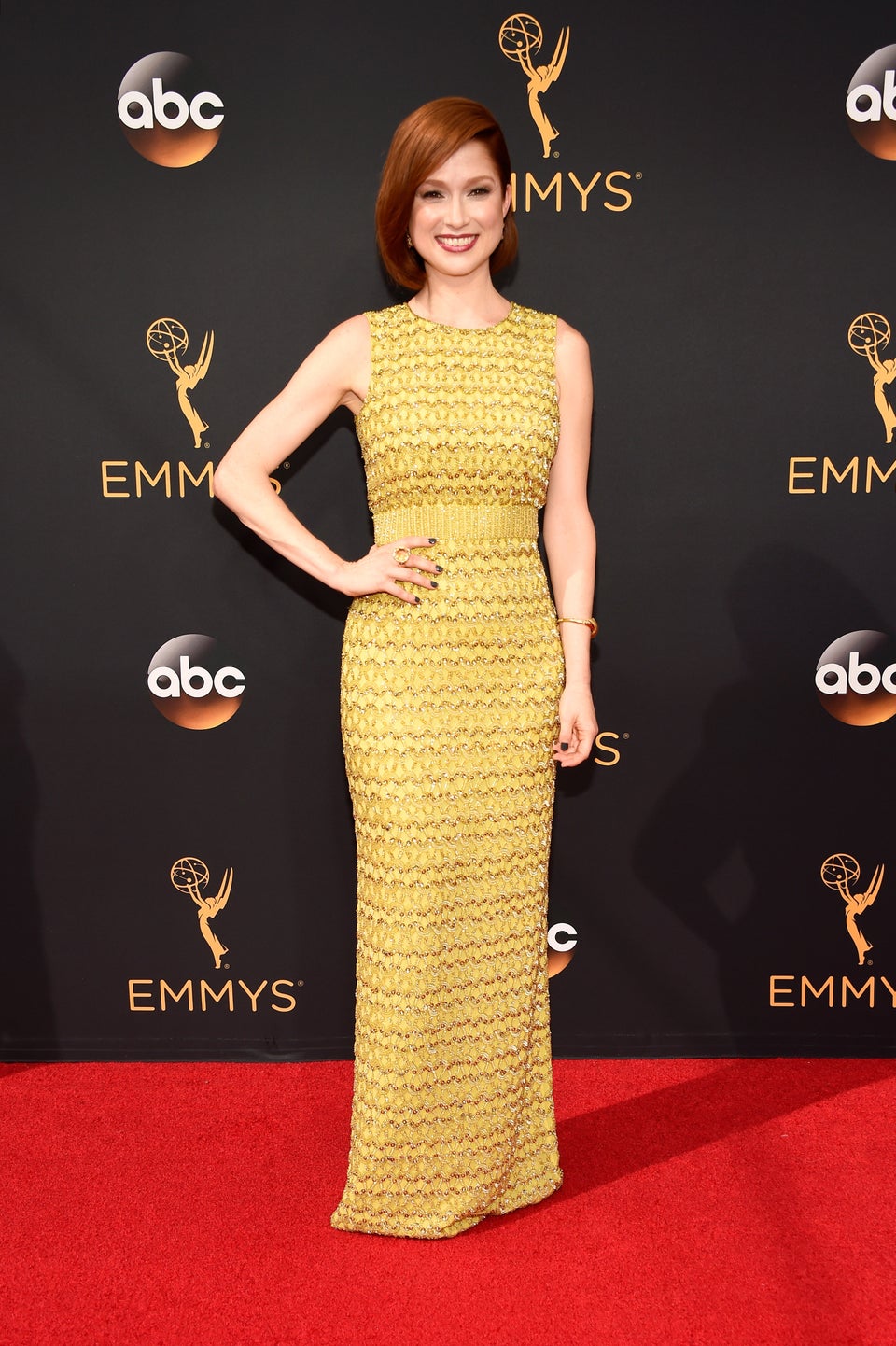 Emmys 2016 Best-Dressed