Jeb Bush vowed on Monday that he would win the Republican presidential nomination, despite a quickly congealing narrative that his campaign is on the ropes following a shaky debate performance and continuing cutbacks to his budget and staff.
Addressing supporters on home turf in Tampa, Florida, the presidential hopeful cast himself as a conservative reformer who wanted to "fix" Washington, D.C., after years of endless gridlock. And, in some of the most pointed comments he has made to set himself apart from his rivals, Bush said an experienced, optimistic candidate has the best chance in defeating Democratic front-runner Hillary Clinton in 2016.
"Some people on the debate stage talked of a country that was once great, but now is in dramatic decline," Bush said, in a veiled reference to businessman Donald Trump. "They say our best days are behind us. I acknowledge the difficulties and challenges we face. But I reject this kind of thinking."
He added that a president can't tell Congress it's "fired" before cutting to a commercial break.
"The challenges we face as a nation are too great to roll the dice on another presidential experiment," he said.
Bush also made a reference to Sen. Marco Rubio (R-Fla.), his protogé with whom he clashed during last week's GOP debate in Boulder, Colorado.
"The answer isn't sending someone from one side of the capital city to the other," he said, referring to Washington.
More than anything, however, Bush's speech appeared to be a retort to critics -- including some within his own party -- who have begun discussing his exit from the race.
"I can't be someone I'm not," Bush said, maintaining that he would not change his image or his principles despite an army of consultants offering advice.
"It's not about saying the right thing, but doing the right thing," he continued. "Getting things done isn't about yelling into a camera, or regurgitating sound bites free of substance."
"I will not make anyone feel small so I can feel big," Bush added. "I'm running this campaign on my own terms."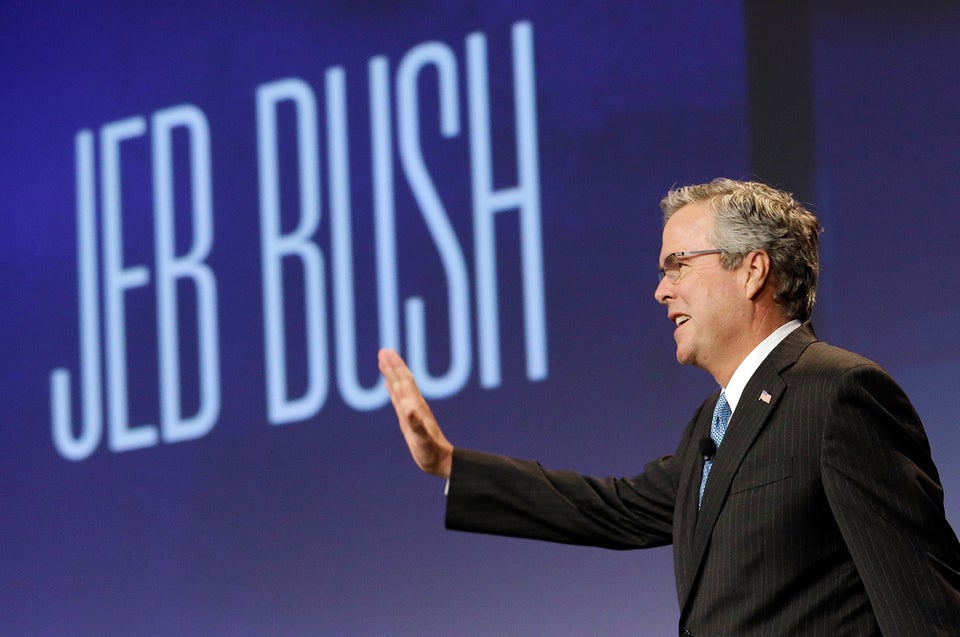 Jeb Bush
Popular in the Community