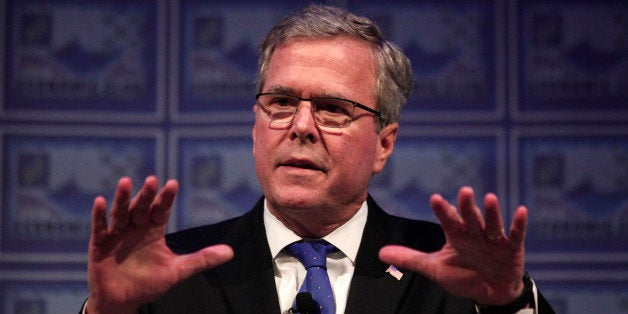 Former Florida Gov. Jeb Bush (R) pushed states to approve the controversial drilling practice known as fracking while he personally stood to profit from the practice, the Tampa Bay Times reported on Friday.
According to the Times, Bush, a likely 2016 presidential contender, urged a group of New York conservatives in 2013 to support fracking, even while he was involved with a private equity group that was raising $40 million for a company acquiring fracking wells.

Hydraulic fracturing, or fracking, involves drilling water, chemicals and sand into the earth to break up rocks, thus freeing oil and natural gas. Environmentalists who object to the process say that fracking releases hazardous chemicals into the water supply.
"We should be celebrating this phenomenal achievement –- and we do, in North Dakota, in Pennsylvania, in south and west Texas. Some states, like here in New York, are choosing not to grow. They won't approve fracking," Bush told the group, according to the New York Post. "Meanwhile, in parts of New York where huge opportunities exist for the restoration of economic activity, people languish."
Those in the audience probably didn't know that Bush co-owns a company that is a managing partner of FracStar Logistics, a company that provides sand for fracking. According to the Times, Bush's son, Texas Land Commissioner George P. Bush, helped found FracStar, whose name has since been changed to Proforce Energy Services. The report also notes that the former governor and his other son, Jeb Bush Jr., are co-owners of the managing group, De Soto Partners.
In addition, the Tampa Bay Times highlighted a speech that Bush gave in Colorado last year, in which he said that a possible statewide referendum that could permit more restrictions on fracking was "one of the dumbest things I've ever heard."
Bush announced last last year that he was resigning all of his corporate and nonprofit board memberships, but he is still reviewing his role in businesses in which he is a principal partner or owner. The Tampa Bay Times' report suggests that Bush remains involved with De Soto Partners.
Any appearance of a conflict of interest could prove tricky for Bush as he seeks to earn the Republican presidential nomination.
For example, Bloomberg reported last month that in fall 2014, as Bush was gearing up for a possible presidential run, a private equity fund that listed him as its chairman and manager was raising millions, largely from offshore private investors. According to Bloomberg's report, the fund incorporated overseas to avoid U.S. taxes.
When the Tampa Bay Times asked Bush about the relationship between his policy positions and his business interests as he considers a White House bid, he said that he was making an effort to separate the two and to be transparent.
"I'm unraveling from every aspect of my business, both the investing company as well as the consulting business. Pretty much there," he said.
"At the proper time," Bush added, "should I go forward (with a run for president), I'll give the people every opportunity to look at everything and they can make their own mind up."
Before You Go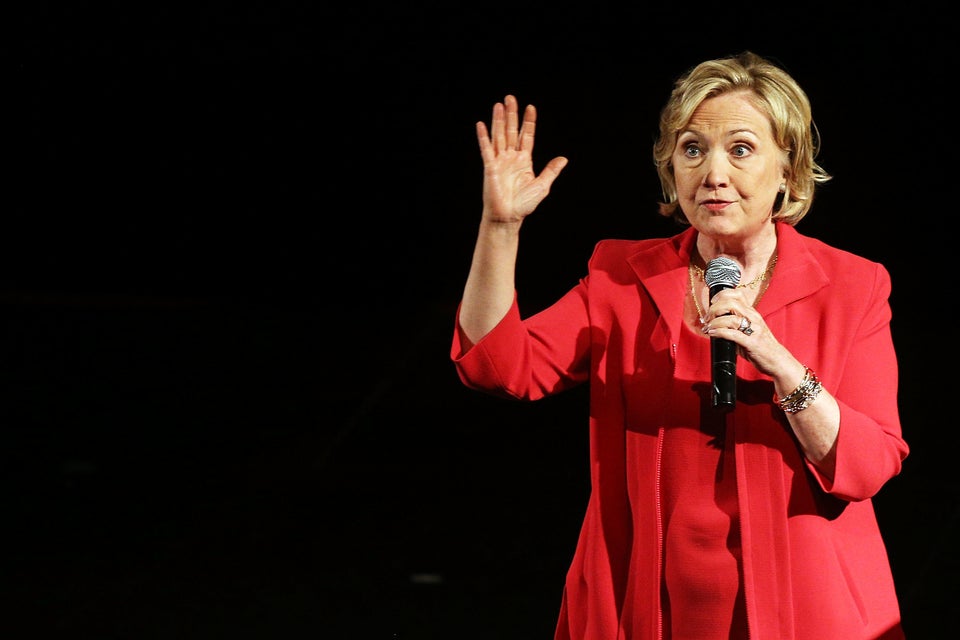 Potential 2016 Presidential Contenders