Republican presidential candidate Jeb Bush said "free stuff" won't be part of his plan to appeal to black voters, echoing comments Mitt Romney made during the 2012 presidential election.
As The Washington Post first reported, Bush was asked at a Republican dinner on Thursday in Mount Pleasant, South Carolina, how he plans to reach out to black voters.
"We have African Americans in our leadership team, I have met with African American ministers and focused on this not just in South Carolina but across the country," Bush, a former Florida governor, replied. "Latino voters, the same thing."
Bush noted Republicans' historic failure to win over black Americans -- according to 2012 exit poll data, just 6 percent of black voters sided with Romney in the 2012 general election. But if Republicans made an effort to just double that number in 2016, Bush argued, the party could win critical swing states.
"Our message is one of hope and aspiration," Bush said. "It isn't one of division and get in line and we'll take care of you with free stuff. Our message is one that is uplifting -- that says you can achieve earned success. We're on your side."
A Bush spokesperson didn't immediately return a request for comment.
Bush's remarks raised the memory of comments Romney made in response to getting booed at an NAACP event in 2012 after vowing to repeal the Affordable Care Act.
"I want people to know what I stand for and if I don't stand for what they want, go vote for someone else, that's just fine," Romney said at a fundraiser later that day. "But I hope people understand this, your friends who like Obamacare, you remind them of this, if they want more stuff from government tell them to go vote for the other guy --more free stuff. But don't forget nothing is really free."
Months later, after losing the election to President Barack Obama, Romney claimed he lost because his Democratic rival offered "gifts" to black, Hispanic and young voters.
"The president's campaign focused on giving targeted groups a big gift -- so he made a big effort on small things," Romney told donors on a conference call shortly after the election. "Those small things, by the way, add up to trillions of dollars."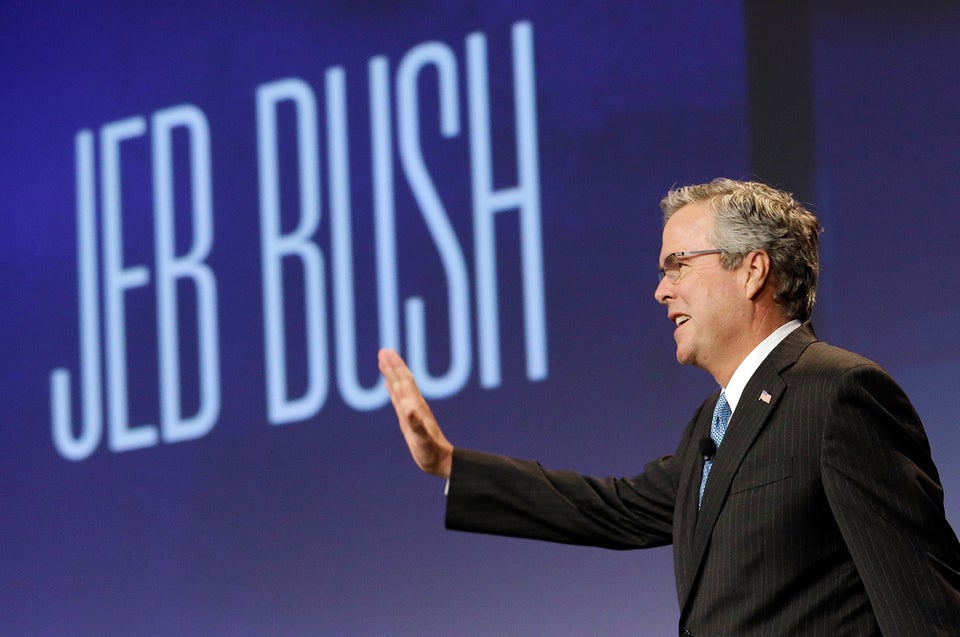 Jeb Bush
Popular in the Community