NATIONAL HARBOR, Md. -- Former Florida Gov. Jeb Bush (R) stood by his opposition to same-sex marriage Friday, despite some speculation in recent days that he may be warming to the idea of marriage equality.
If Bush runs for president, some of his closest aides will be individuals who are strong public supporters of legalizing same-sex marriage. The hires, reported BuzzFeed, led to some chatter among Republicans that Bush could position himself as "the gay-friendly Republican in the 2016 field."
Bush, however, rejected that characterization Friday at the Conservative Political Action Conference during his conversation with Fox News host Sean Hannity.
"No. I believe in traditional marriage," said Bush when Hannity asked him whether he's changing his position on the issue.
In January, Bush said he was disappointed by a court's decision to allow marriage equality in the state.
"It ought be a local decision. I mean, a state decision," he said. "The state decided. The people of the state decided. But it's been overturned by the courts, I guess."
He also said, however, that he had little appetite to repeal marriage equality through means such as amending the U.S. Constitution.
"We live in a democracy, and regardless of our disagreements, we have to respect the rule of law," said Bush in January. "I hope that we can show respect for the good people on all sides of the gay and lesbian marriage issue -- including couples making lifetime commitments to each other who are seeking greater legal protections and those of us who believe marriage is a sacrament and want to safeguard religious liberty."
Bush was also scheduled to meet Friday with Family Research Council President, a group that opposes equality for lesbian, gay, bisexual and transgender individuals. That news raised doubts with the pro-LGBT Human Rights Campaign that Bush was changing his positions.
"At the end of the day, it isn't rhetoric or hiring practices that count, it's what a candidates stands for," said Human Rights Campaign spokesman Fred Sainz. "A candidate who is truly committed to LGBT equality will support marriage equality and support protecting all LGBT Americans from discrimination. While the tone of Jeb Bush's language and word choice may have changed, he hasn't yet articulated different policies from when he opposed marriage equality and opposed discrimination protections as governor. There are more questions than answers on where Bush stands today."
Marriage equality is currently legal in 37 states. The Supreme Court this year will consider whether same-sex couples have a constitutional right to marry nationwide.
This story has been updated to include comment from the Human Rights Campaign.
Want more updates from Amanda? Sign up for her newsletter, Piping Hot Truth.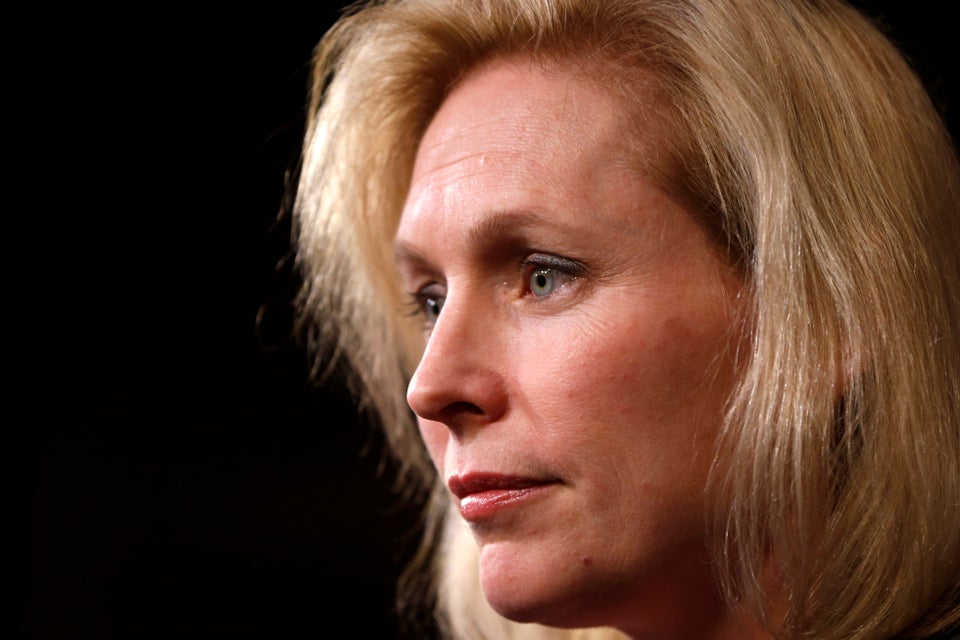 Political Potty Mouths
Popular in the Community