Former Florida Gov. Jeb Bush (R) suggested in an interview Sunday that the crux of responsibility for out-of-control spending in Washington during the 2000's was in the hands of the Republican-controlled Congress, rather than his brother's initiatives as president.
Appearing on CBS' "Face The Nation," host Bob Schieffer asked the all-but certain 2016 GOP presidential candidate what he had learned from George W. Bush's successes and mistakes in the Oval Office.
Bush pointed to his brother's inability to keep "the reins on spending" but suggested that it had largely been the legislative body in Washington that had failed to control costs.
"I mean, because of the war and because of the focus on protecting the homeland, I think he let the Republican Congress get a little out of control, in terms of the spending," Bush said.
Bush did not mention his brother's own push for the Iraq war and the Medicare Part D prescription drug benefit, both of which cost the federal government enormous sums.
In terms of his brother's successes, Bush pointed to the 43rd president's success in "protecting the homeland" after the 9/11 attacks.
"We were under attack and he brought, he unified the country," he said. "And he showed dogged determination and he kept us safe. And you know, you can talk about a lot of stuff, but when you're president of the United States and you're confronted with that kind of event, to respond the way he did is admirable."

Before You Go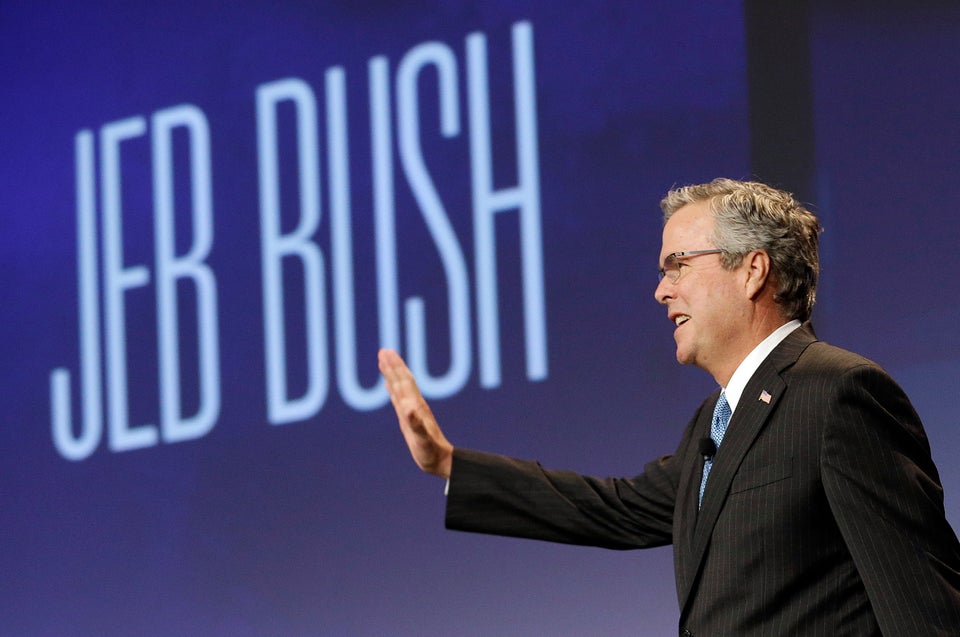 Jeb Bush
Popular in the Community