WASHINGTON -- Former Florida Gov. Jeb Bush (R) on Wednesday acknowledged mistakes made by his brother's administration during the Iraq War, but he praised the U.S. troop surge of 2007 as "heroic" and "hugely successful."
"There were mistakes in Iraq for sure," the likely presidential candidate said in a Q&A session at the Chicago Council on Global Affairs. "Using the intelligence capability that everybody embraced about weapons of mass destruction turns out to not be accurate. Not creating an environment of security after the successful taking out of [Iraqi dictator Saddam] Hussein was a mistake because Iraqis wanted security more than anything else."
"But my brother's administration, through the surge, which was one of the most heroic acts of courage politically that any president's done because there was no support for this, it was hugely successful, it created a stability when the new president came in," he added.
In his speech before the group, Bush made the case for a more robust foreign policy and increased military spending. He also attempted to distance himself from his brother's legacy, marred by costly wars overseas, as he continues to make moves toward a run for the White House in 2016.
"I love my father and my brother ... But I am my own man -- and my views are shaped by my own thinking and own experiences," he said Wednesday.
Bush also criticized President Barack Obama for failing to characterize the Islamic State as "violent, extreme, Islamic terrorism" and called for a coalition of states to take on the extremist group.
"Restrain them, tighten the noose and then take them out," he said of his strategy for combating the Islamic State.
Bush recently announced a new circle of advisers, which includes many of the same hawks who advised his brother and father. Some of them, too, embraced the faulty intelligence that led the U.S. into war in the first place.
Support HuffPost
The Stakes Have Never Been Higher
Before You Go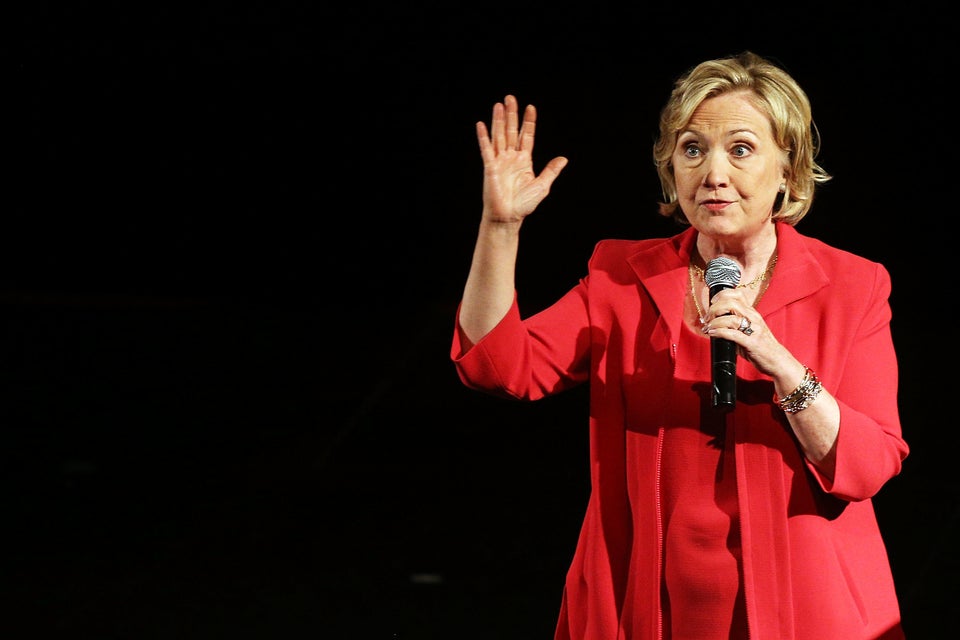 Potential 2016 Presidential Contenders
Popular in the Community