WASHINGTON -- Out of all the issues in his soon-to-be campaign for president, former Florida Gov. Jeb Bush (R) managed to stumble on his biggest weakness: his association with his brother's disastrous legacy in the Middle East.
Asked this week whether he would have invaded Iraq if he knew what is known today, Bush said that, yes, he would have. That prompted outrage from several prominent conservatives who argued the stance would hurt Bush in the general election, and a subsequent retort from his allies, who maintained he simply misheard the question.
On Tuesday, Bush called into Sean Hannity's radio show to set the record straight, only to create even more questions about his position on Iraq in the process.
"I interpreted the question wrong, I guess," Bush said, referring to his interview with Fox News' Megyn Kelly. "I don't know what that decision would have been -- that's a hypothetical. Simple fact is, mistakes were made."
Instead of delivering a fairly straightforward answer, as New Jersey Gov. Chris Christie (R) did earlier in the day, Bush refused to repudiate his brother, former President George W. Bush, on the Iraq War. The answer will likely fail to assuage conservative columnists like Matt Lewis and Byron York, who urged the former governor to put the matter to rest before it dominates the coming primary debates.
The Iraq War remains highly unpopular with the electorate, especially when Americans are asked whether the fight was worth the cost in terms of human life lost and trillions of dollars spent to secure the country over the last decade.
Earlier this year, Jeb Bush attempted to distance himself from his brother's and father's record in the Middle East by saying he was his "own man." But in his interview with Kelly, which aired Monday, Bush appeared to tout George W. Bush's record on the Middle East by saying, "If they're trying to find places where there's big space between me and my brother, this might not be one of those."
Have a tip or story idea to share with us? Email us at scoops@huffingtonpost.com. We'll keep your identity private unless you tell us otherwise.
Support HuffPost
The Stakes Have Never Been Higher
Before You Go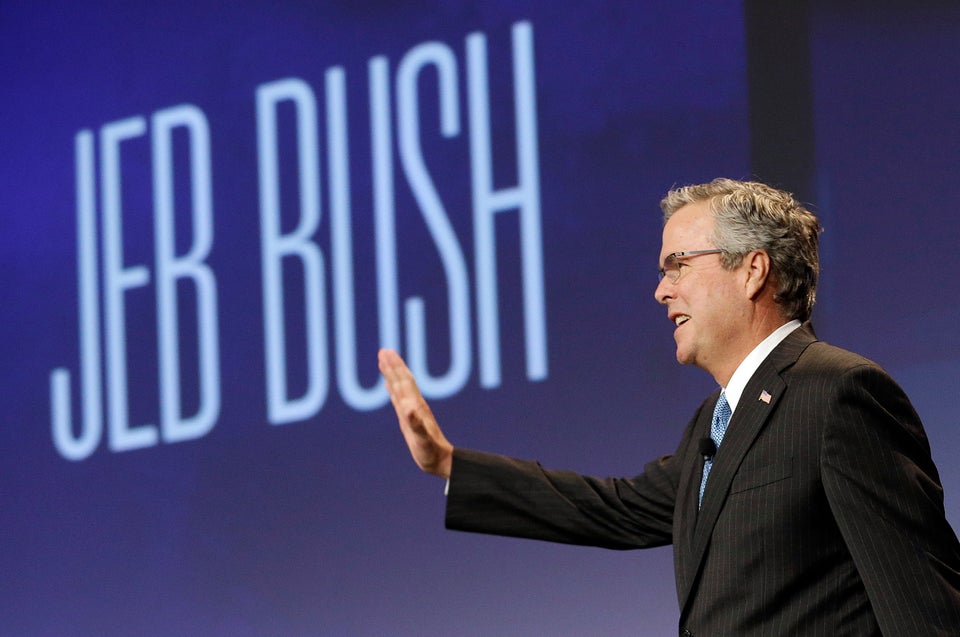 Jeb Bush
Popular in the Community