WASHINGTON -- The fifth time appears to be the charm for Jeb Bush.
The former Florida governor said Thursday that, if he were president, he would not have invaded Iraq had he known that Saddam Hussein did not possess weapons of mass destruction.
"Knowing what we know now, I would have not engaged. I would have not gone into Iraq," Bush said Thursday at an event in Arizona.
The comments cap off a rocky week for the likely 2016 presidential contender, which began when some conservatives sharply criticized Bush for saying that he would have authorized the Iraq invasion even if he knew then what is now known about the situation. The governor claimed that he misheard the question, posed by Fox News anchor Megyn Kelly last weekend, and that he simply didn't know because it was a "hypothetical." Bush used that same reason to decline several questions about his position on Iraq on the campaign trail. Asked once more, he then said that addressing the issue would prove to be "a disservice" to fallen troops.
While Bush was forced to grapple with an uncomfortable situation -- whether to repudiate his brother's legacy and risk offending establishment donors and activists who remain loyal to the former president -- other declared and likely GOP presidential candidates were only too happy to pile on. New Jersey Gov. Chris Christie, Sen. Ted Cruz (Texas), Sen. Rand Paul (Ky.) and Sen. Marco Rubio (Fla.) all said this week that going to war in Iraq with today's knowledge would be a mistake.

Before You Go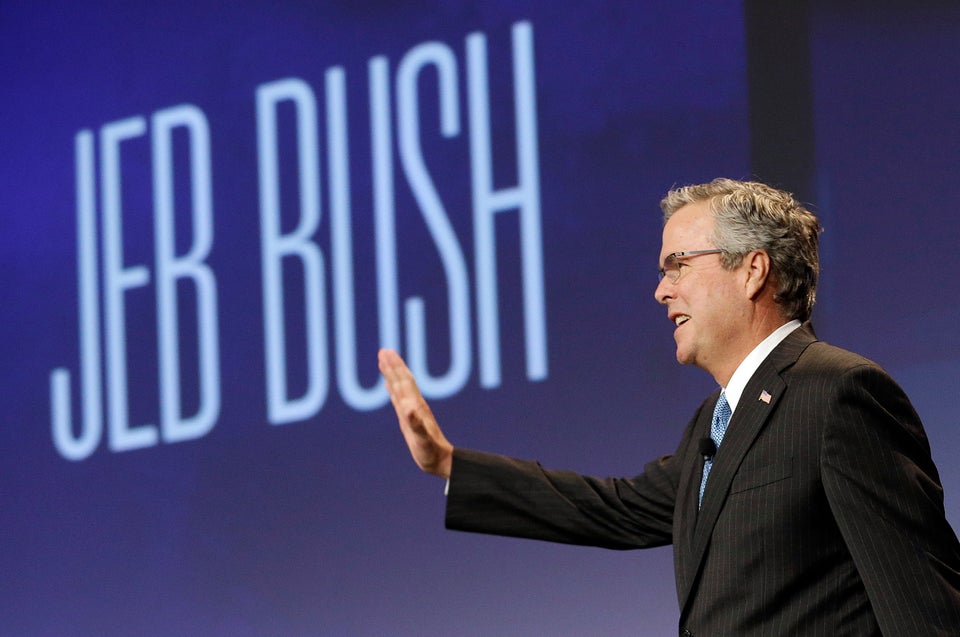 Jeb Bush
Popular in the Community