Investing an egregious amount of money in ads landed Bush in fourth place with 11 percent of the vote, according to election results as of Tuesday night.
The next-highest spenders were New Jersey Gov. Chris Christie, who spent $852 per vote and came in sixth place, and Sen. Marco Rubio (R-Fla.), who spent $508 per vote and came in just behind Bush in fifth place.
Frontrunner Donald Trump is once again one of the more frugal spenders of the race when it comes to ad buys, spending $40 per vote.
Sen. Ted Cruz (R-Texas) underspent everyone in the race with just $18 per vote.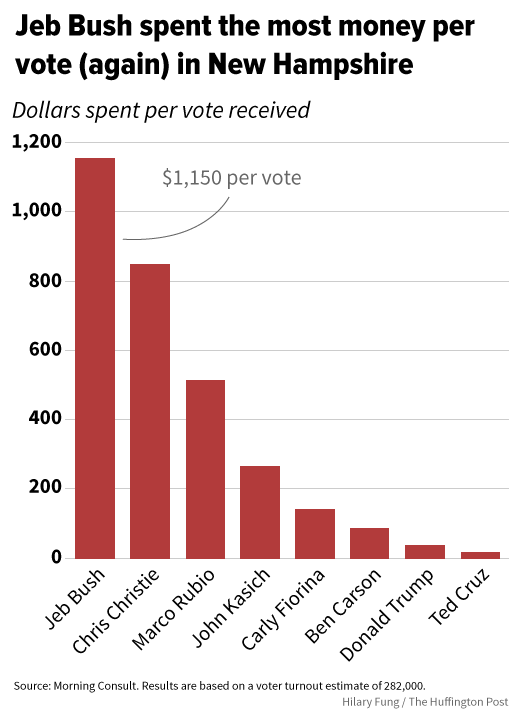 According to ad buy data provided by Morning Consult, Bush and his super PAC have spent an astounding $36.1 million in the Granite State. That's more than twice as much as the next-highest overall spender, Christie.
Calculations of money spent per vote are based on a projected voter turnout estimate of 282,000 people as of Tuesday night.
Popular in the Community