Former Florida Gov. Jeb Bush (R) walked back one of his new book's principles on immigration reform on the same day it was released, telling MSNBC's "Morning Joe" on Tuesday that he would support a pathway to citizenship for undocumented immigrants if it could be done without creating a magnet for more unauthorized immigration.
"So going forward -- we wrote this last year -- going forward, if there is a difference, you can craft that in law where you can have a path to citizenship where there isn't an incentive for people to come illegally, I'm for it," he said on MSNBC. "I don't have a problem with that. I don't see how you do it, but I'm not smart enough to figure out every aspect of a really complex law."
Bush penned "Immigration Wars" with Republican lawyer Clint Bolick last year -- long before Republicans and Democrats began work on a comprehensive immigration reform that would allow some undocumented immigrants already in the United States to become citizens.
"Immigration Wars" surprised many observers because it explicitly stated that undocumented immigrants should be ineligible for a path to citizenship. The former governor has said in the past that he would support such a measure, but states with Bolick in the book that it should not be included in immigration reform. In opposing a pathway, Bush put himself to the right of fellow Republicans such as Sen. Marco Rubio (R-Fla.), John McCain (R-Ariz.) and Lindsey Graham (R-S.C.).
"It is absolutely vital to the integrity of our immigration system that actions have consequences -- in this case, that those who violated the law can remain but cannot obtain the cherished fruits of citizenship," Bush and Bolick write. "To do otherwise would signal once again that people who circumvent the system can still obtain the full benefits of American citizenship."
Bush repeated on MSNBC that there must be "a difference between a path to citizenship or a path to legalization" to prevent "a magnet" for future unauthorized immigration.
But he acknowledged twice that things had changed politically since he penned the book. Republican strategist Sally Bradshaw, his former chief of staff, explained his thinking to National Journal.
"Gov. Bush has always wanted to move the party towards a bigger solution that would provide residency and a path to legal citizenship, but he knew it would require getting Republicans to the table," she told National Journal in an email. "This book and his recommendations reflect that situation and his attempt to get the GOP talking about a possible solution. The focus of this effort is legal residency and a completely redesigned immigration system."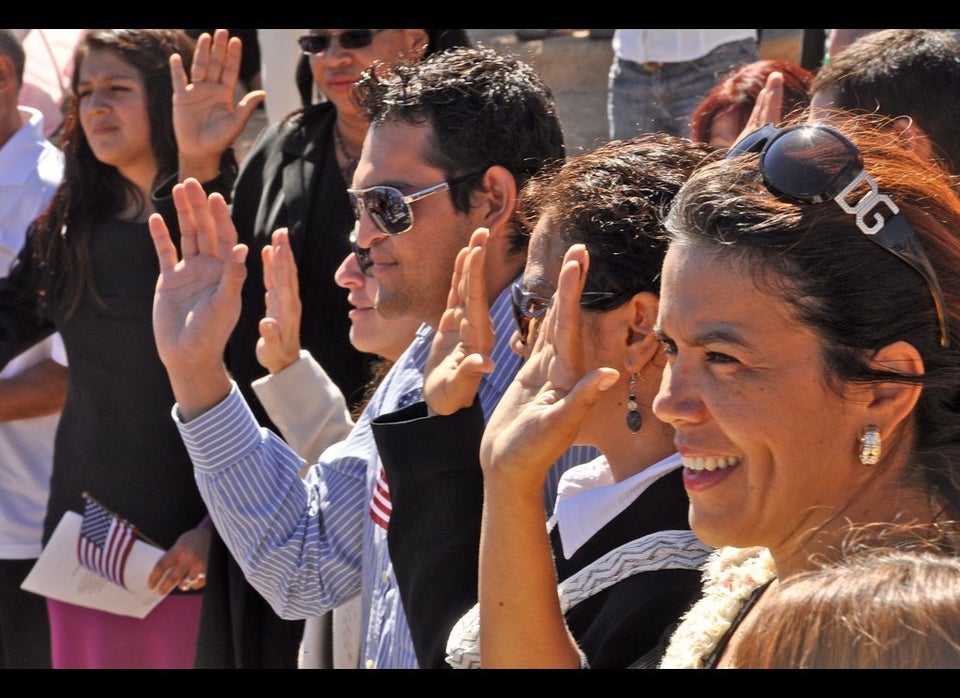 10 Major U.S. Federal Immigration Laws