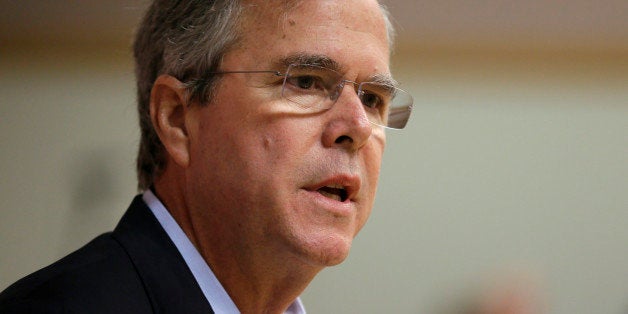 WASHINGTON -- Jeb Bush on Thursday offered a full-throated defense of the Patriot Act, the post-9/11 surveillance law signed by his brother, while on the campaign trail in New Hampshire.
"There's not a shred of evidence that anybody's civil liberties have been violated by it. Not a shred," the former Florida governor said after a breakfast hosted by the Concord Chamber of Commerce.
Bush, a likely contender for the Republican presidential nomination in 2016, has previously defended National Security Agency spying programs authorized under the Patriot Act that collect data in bulk on nearly every American. Earlier this year, Bush insisted that "we do protect our civil liberties, but this is a hugely important program to use these technologies to keep us safe."
The debate over the landmark law has intensified in recent weeks as Republican leaders in Congress seek to renew its core provisions before they expire on June 1. Sen. Rand Paul (R-Ky.), one of the most vocal critics of government surveillance programs who wants to let the Patriot Act expire entirely, mounted a 10-hour speech on the Senate floor Wednesday night protesting the NSA's authority to procure data on Americans.
"There comes a time in the history of nations when fear and complacency allow power to accumulate and liberty and privacy to suffer. That time is now and I will not let the Patriot Act, the most unpatriotic of acts, go unchallenged," the libertarian-leaning Paul said.
"Realize that we kill people based on metadata," he added, referring to the NSA's bulk data collection program.
A review of documents revealed by NSA leaker Edward Snowden in 2013 has shown the agency has "broken privacy rules or overstepped its legal authority thousands of times each year since Congress granted the agency broad new powers in 2008," according to The Washington Post. In some cases, NSA analysts even used the powerful tools at their disposal to spy on their spouses and girlfriends.
Bush's defense of the Patriot Act comes after he spent several days struggling to explain his stance on the invasion of Iraq under former President George W. Bush. However, in New Hampshire on Thursday, the former governor did offer an example of where he would diverge from his brother's administration: government spending.
"I think that in Washington during my brother's time, Republicans spent too much money," he said.
Before You Go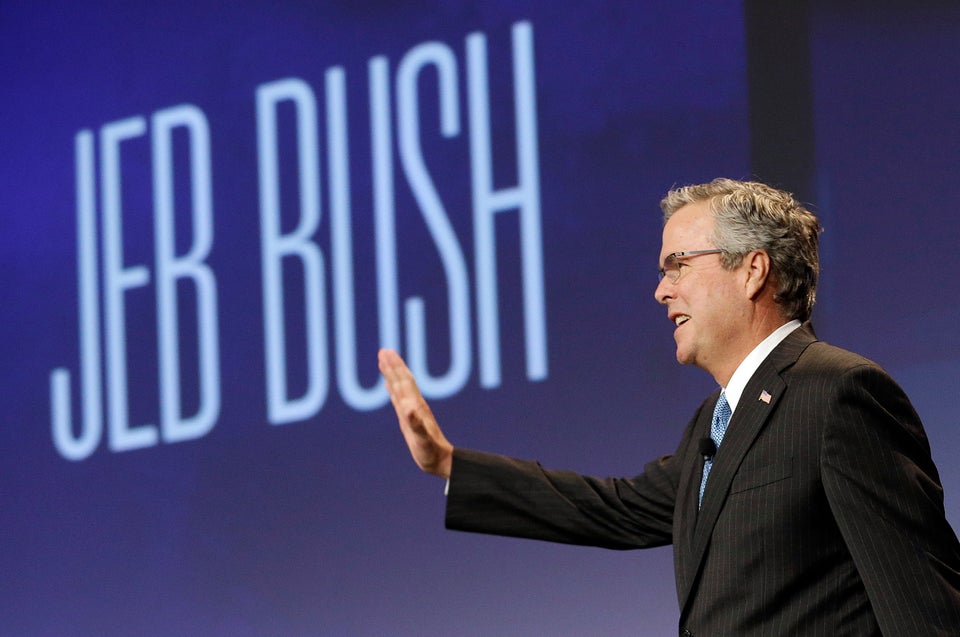 Jeb Bush
Popular in the Community