WASHINGTON -- Jeb Bush supports efforts to defund Planned Parenthood, according to one of his senior advisers.
Jordan Sekulow is a prominent Christian evangelical attorney and joined the former Florida governor's team last month as a senior adviser. He spoke Saturday at the Faith and Freedom Summit in Iowa, where nine presidential hopefuls appealed to the group of conservatives in attendance. Bush, who is exploring a run and widely expected to jump into the field, skipped the event and sent Sekulow in his stead.
"We have got to defund Planned Parenthood, by the way, and Gov. Bush supports those efforts," said Sekulow to applause from the crowd.
Generally, legislation targeting Planned Parenthood prevents federal money from going to the family planning provider's clinics until it can certify that it no longer offers abortions -- even though Planned Parenthood only uses federal money for non-abortion services.
Bush's position puts him in line with other Republican presidential aspirants who have also supported defunding the group, including Wisconsin Gov. Scott Walker and Sen. Marco Rubio (Fla.).
But it's out of line with where his father was as president. George H.W. Bush backed the group, and according to Gloria Feldt, who ran Planned Parenthood from 1996 to 2005, "was so supportive of family planning that people called him 'Rubbers.'"
Jeb Bush's spokesman did not return a request for comment.
Want more updates from Amanda? Sign up for her newsletter, Piping Hot Truth.
Before You Go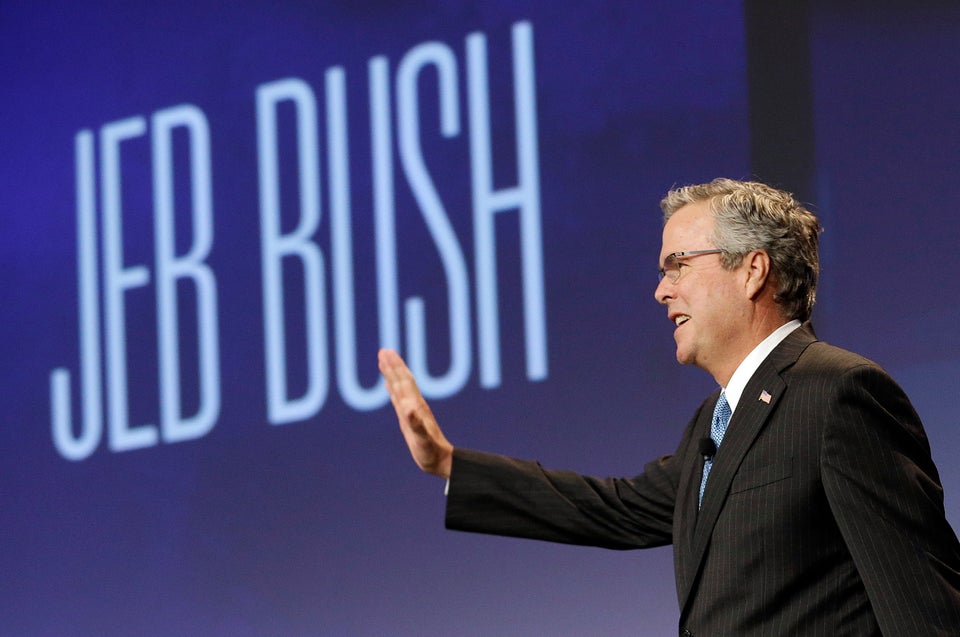 Jeb Bush
Popular in the Community