GOP presidential hopeful Jeb Bush criticized Pope Francis on Tuesday after a draft of his encyclical on climate change was leaked by an Italian newspaper.
In the leaked draft, the pope attributes "the majority of the global warming in recent decades" to human activity.
During a town hall event in New Hampshire, Bush said he thinks religion "ought to be about making us better as people and less about things that end up getting into the political realm."
"I hope I'm not going to get castigated for saying this by my priest back home, but I don't get economic policy from my bishops or my cardinals or my pope," Bush said, according to the New York Times. "And I'd like to see what he says as it relates to climate change and how that connects to these broader, deeper issues before I pass judgment."
Other Republicans came out against the pope after he first spoke on climate change in January.
"I don't know if it is all [man's fault] but the majority is, for the most part, it is man who continuously slaps down nature," the pope said, according to Reuters.
Former Sen. Rick Santorum (R-Pa.) told a radio station earlier this month the church shouldn't weigh in on scientific matters.
"The church has gotten it wrong a few times on science, and I think we probably are better off leaving science to the scientists and focusing on what we're good at, which is theology and morality," he said.
While many haven't yet spoken out about the pope's views, several Republican presidential hopefuls have question climate change and its origin. Sen. Marco Rubio (R-Fla.) has said "humans are not responsible for climate change in the way some of these people out there are trying to make us believe." Business mogul Donald Trump has called global warming a "hoax." Sen. Ted Cruz (R-Texas) has compared climate change activists to "flat-Earthers."
Before You Go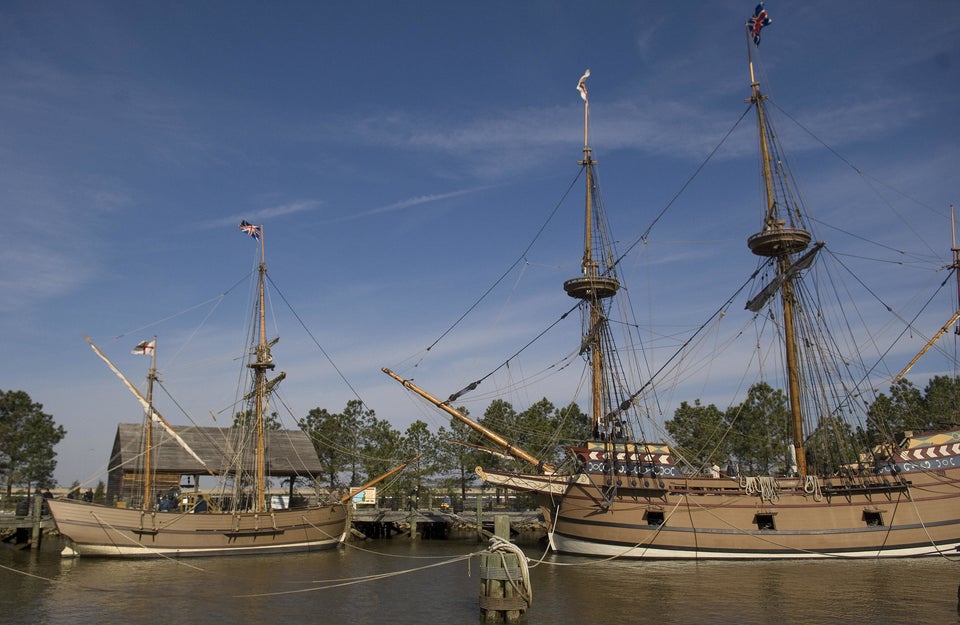 Landmarks That Climate Change Could Ruin
Popular in the Community