WASHINGTON -- Jeb Bush finally said what everybody knows -- that he's running for the 2016 Republican presidential nomination. Then he tried to take it back.
"I'm running for president in 2016, and the focus is going to be about how we, if I run, how do you create high sustained economic growth," Bush said in a video posted by NBC News.
The apparent declaration comes as Bush has been dodging the question of whether he's a real candidate or is pursuing a strategy of running without saying so, to allow him to coordinate with his Right to Rise Super PAC and the dark money Right to Rise Policy Solutions.
Campaign finance laws forbid a candidate from raising contributions of more than $5,400 for their election campaign, and from coordinating strategy, messaging and content with a group that can raise unlimited sums from individuals, corporations or unions.
"This whole thing is a charade, and not even he can carry out the charade without messing it up now," Democracy 21 president Fred Wertheimer told The Huffington Post.
Democracy 21 and the Campaign Legal Center, election watchdog groups in favor of campaign finance reform, have filed a complaint against Bush for his refusal to follow campaign finance laws as a candidate. The groups say Bush is acting like a candidate in every way, except publicly declaring himself a candidate.
"Whether he's a candidate or not does not depend on any formal declaration by him," Wertheimer said. "As far as we are concerned, he is and has been a candidate for some time. That's why we filed the complaint and we are looking at further action in relationship with the super PAC that is supporting him and that he was involved in creating."
Bush has crisscrossed the country to rally his base of millionaires and billionaires into raising huge sums for his super PAC. His campaign plan is to cede much control to the pre-programmed super PAC and run a lean campaign operation, according to donors familiar with his operation.
Before You Go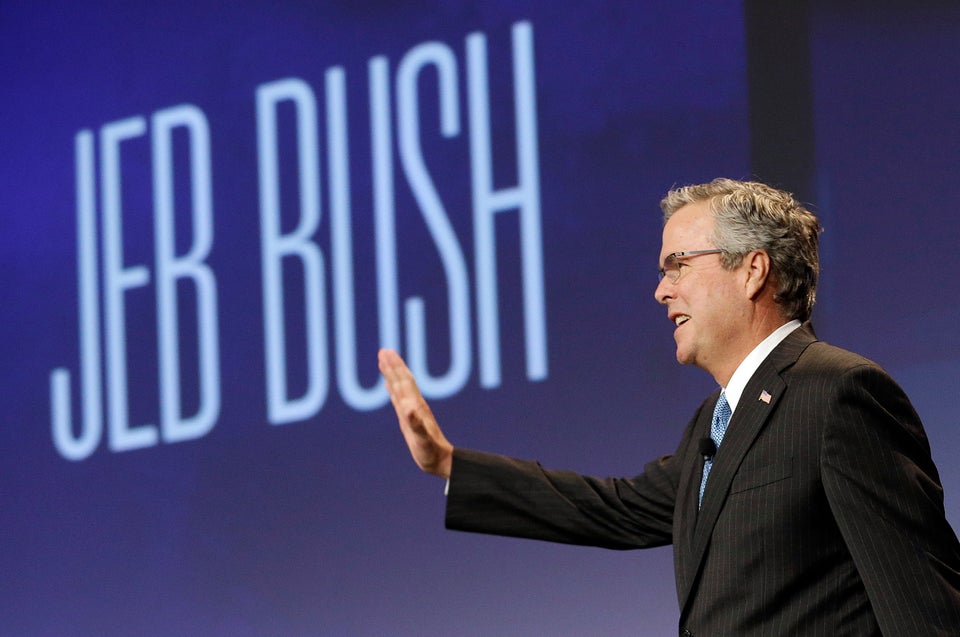 Jeb Bush
Popular in the Community