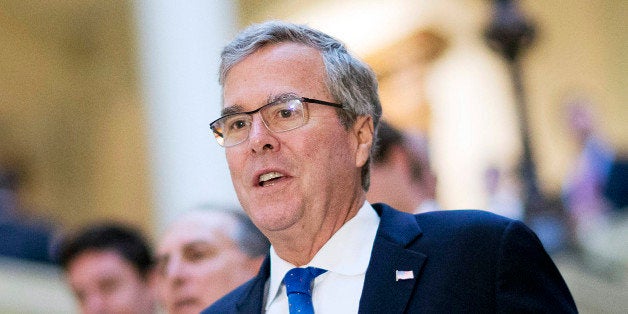 Former Florida Gov. Jeb Bush (R) expanded on his thoughts on Indiana's controversial "religious freedom" law Wednesday night, telling a small group of would-be supporters that although he supported the measure, a "better approach" would have been a "consensus-oriented" process that brought both people of faith and members of the LGBT community to the table.
The likely 2016 Republican presidential contender cited Utah as an example where state leaders passed similar legislation, but included prohibitions on anti-gay discrimination. "There wasn't a bunch of yelling and screaming. That to me seems like a better approach to dealing with this," Bush said in Silicon Valley, according to The New York Times.
"The better approach would have been the approach that is the more consensus-oriented approach I think," Bush said. "I'm not being critical of [Indiana Gov.] Mike Pence, because I did say that I supported his efforts."
Bush's comments in California differ from his full-throated defense of Pence before a more conservative audience earlier in the week. In an interview with right-wing radio host Hugh Hewitt, Bush said, "I think Gov. Pence has done the right thing." Asked about critics of the law, such as Silicon Valley titan and Apple CEO Tim Cook, who claim the law is discriminatory toward gays, Bush said if they "actually got briefed on the law," then they "wouldn't be blasting" it.
"I think once the facts are established, people aren't going to see this as discriminatory at all," he added.
Most of the potential and current 2016 Republican presidential contenders lined up in defense of Pence and the Religious Freedom Restoration Act, which allows businesses to cite religious beliefs as a legal defense in court. National backlash from LGBT rights groups, celebrities, business groups and corporations forced Pence to shift course on Tuesday and call for an amendment to the law clarifying that it does not allow businesses to deny service to anyone. While defiantly rejecting the notion that the law was discriminatory, Pence admitted that he "could have handled that better this week."
Bush, a member of the establishment wing of the Republican Party, has struck a more moderate tone on LGBT issues as he continues to take steps toward a presidential campaign. While he opposes same-sex marriage, he does not support repealing marriage equality via the U.S. Constitution.
"I hope that we can show respect for the good people on all sides of the gay and lesbian marriage issue -- including couples making lifetime commitments to each other who are seeking greater legal protections and those of us who believe marriage is a sacrament and want to safeguard religious liberty," he said in February.
Support HuffPost
The Stakes Have Never Been Higher
Before You Go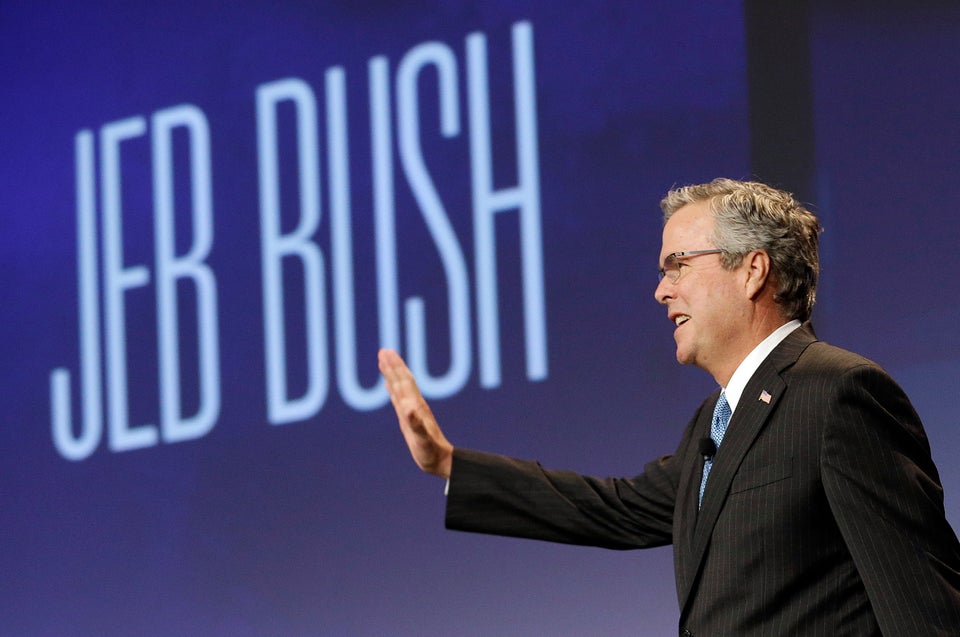 Jeb Bush
Popular in the Community