TAMPA, Fla. -- It took until 8:06 p.m. on the final night of the Republican convention for a speaker to offer a forceful defense of George W. Bush's presidency. That speaker was Bush's brother.
"My brother, well, I love my brother," said former Florida Gov. Jeb Bush. "He is a man of integrity, courage, and honor, and during incredibly challenging times, he kept us safe. So, Mr. President, it is time to stop blaming your predecessor for your failed economic policies. You were dealt a tough hand, but your policies have not worked. In the fourth year of your presidency, a real leader would accept responsibility for his actions, and you haven't done it. Now that I've gotten that off my chest, let's talk a little bit about our kids and education."
The comments were not part of the advance script that the Republican convention organizers sent to the press. But it was expected that Jeb Bush would offer some sort of defense, amidst all the talk of his brother being completely expunged from this year's convention.
The former president skipped Tampa altogether and his name has hardly been part of the carefully crafted script. When former Minnesota Gov. Tim Pawlenty dropped a Bush reference, he did so only by using his first name, George.
The ex-president and his father, George H.W. Bush, along with their wives, put together a video for the convention that contained as much political humor as it did historical tribute. And if you ask convention-goers whether they want to hear more about the most recent Republican president, they almost universally say no.
Before You Go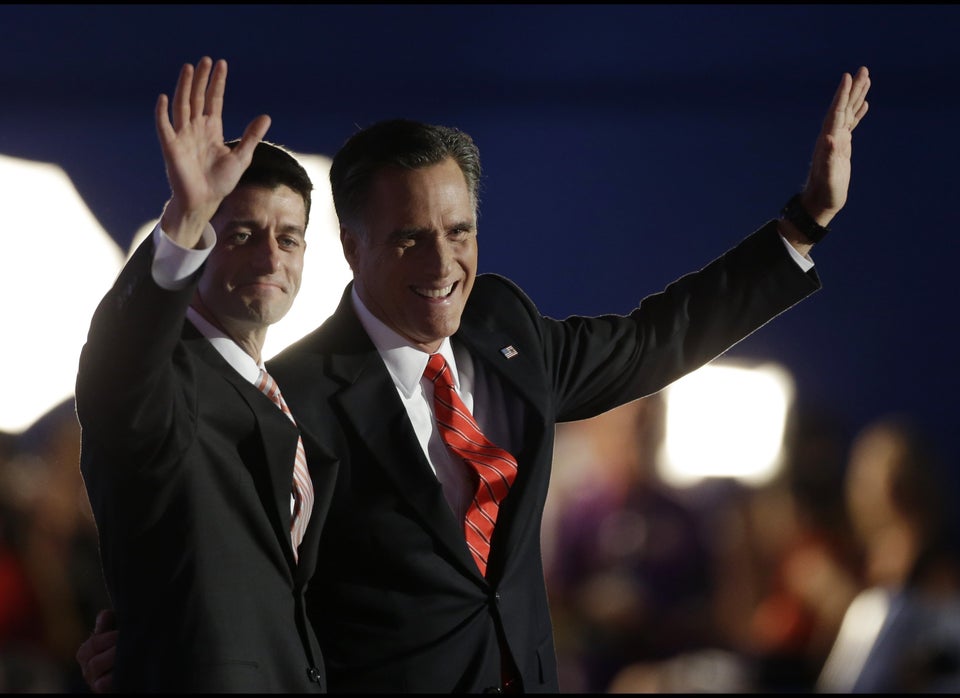 Republican National Convention 2012
Popular in the Community