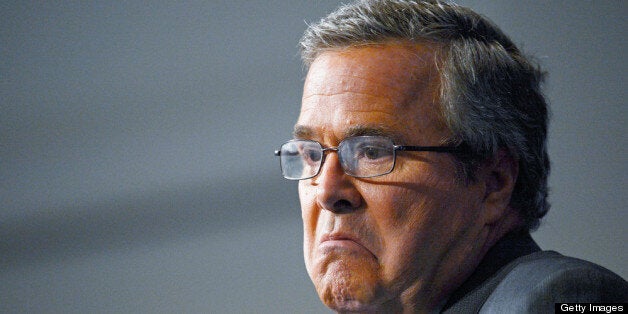 MACKINAC ISLAND, Mich. -- Jeb Bush praised charter schools and slammed traditional public schools and teachers unions in a speech here Wednesday, saying that public education "dumbs down standards to make adults look better," a phrase often used by U.S. Secretary of Education Arne Duncan.
"We must expand [school] choice," said Bush, delivering a keynote speech at the annual Mackinac Policy Conference in northern Michigan. "Our governance model includes over 13,000 government-run monopolies run by unions."
Since he left office, the former Florida governor has become an evangelist for a certain strand of education reform; through his $19 million Foundation for Excellence in Education, he advocates for online education, grading schools based on test scores and forcing students to repeat grades if they don't pass standardized exams.
At Mackinac Wednesday, Bush championed the growth of charter schools, the fastest-growing sector of public education across the country.
There are 274 such schools in Michigan, and Bush argued that the state leads others in charter school performance, with those schools also outperforming traditional public schools.
That study, released in January by Stanford University's Center for Research on Education Outcomes, found that while students in Michigan's charter schools are raising their test scores more quickly than their peers in public schools, they are still performing at much lower levels. Charter school students in the state gain about two months of reading and math knowledge over their peers each year -- but 80 percent of charter schools perform below the 50th percentile of achievement in reading, and 84 percent perform below that threshold in math.
Another study -- this one by the National Association of Charter School Authorizers -- found that about a quarter of Michigan's charters fell into the bottom 15 percent of the state's schools on eighth grade math and the bottom 21 percent in eighth grade reading.
That poor performance has disappointed education advocates like Amber Arellano, who directs the nonpartisan advocacy group EdTrust Midwest.
"A lot of people here ... had hoped that charters were really going to be the solution to urban children's lack of quality options," Arellano told The Huffington Post in a January interview. "They're not. There are not enough high-performing charters here [in Michigan] to really address the educational inequities that we have here in the state. Just letting the market decide isn't the answer."
According to an EdTrust Midwest study, the operators of new schools that opened up after Michigan lifted its cap on charters in 2011 have below-average academic track records.
But on Wednesday, Bush explicitly praised fellow Republicans state Sen. Phil Pavlov and Gov. Rick Snyder for their courage in working to lift the cap, even though the deregulating move has sometimes been credited with letting school quality lag.
Bush begged Michigan Republicans not to abandon support for Common Core, the standards for math, reading and science already adopted by 45 states and approved by Michigan's Board of Education in 2010.
"What we have is not good," Bush said of current standards. "What we could have is a lot better."
But he may have been a day too late: On Tuesday, Michigan's House of Representatives approved a budget-containing a measure that blocks any funding for Common Core.
Bush told reporters after his speech that education spending should not be the only metric used to measure school quality.
"We spend more per student than any other country in the world," he said. "What's important is where it's spent --where's the focus. Are you funding the beast, or are you funding classroom education? Are you funding your priorities as it relates to early childhood education or are you just sending money down without any reform at all?"
He went on to call for an overall gutting of the current public school system. "We can't just outsource public education to bureaucracies and public education unions and hope for the best," he said.
Related
Before You Go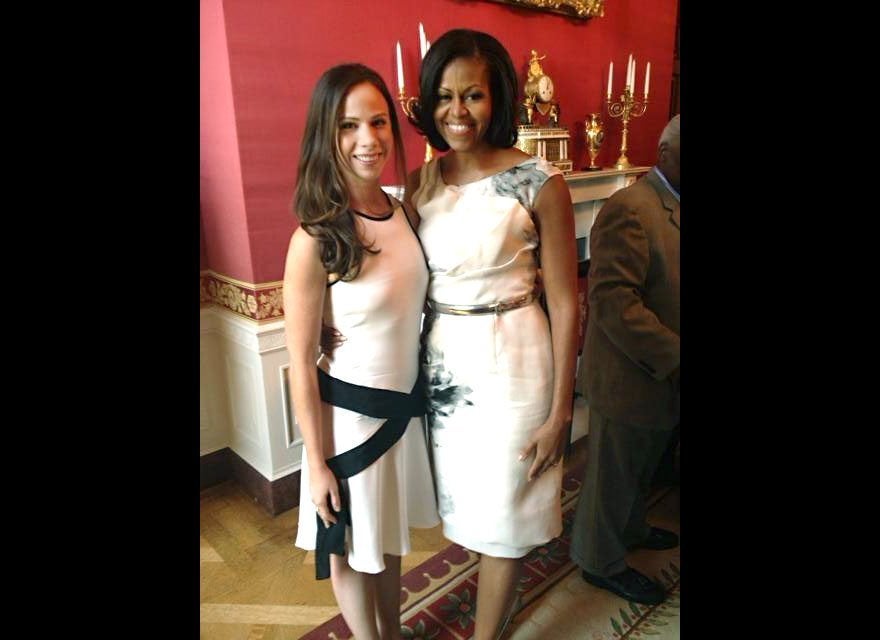 Unveiling The Bush Portraits
Popular in the Community