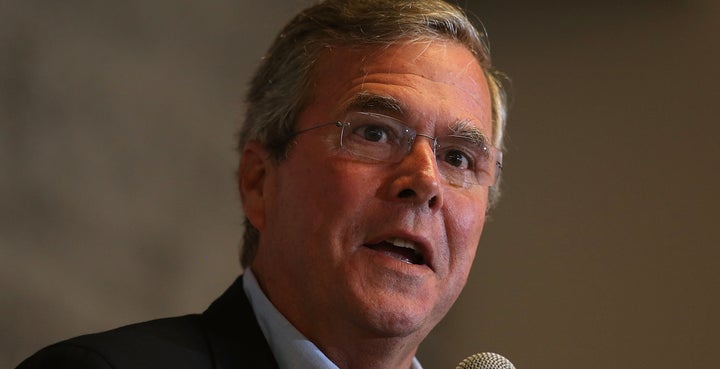 Former Florida Gov. Jeb Bush (R) will visit a South Carolina crisis pregnancy center on Wednesday as part of his campaign tour through the Palmetto State. Crisis pregnancy centers are nonprofit organizations with a mission to deter pregnant women from choosing abortion, sometimes by providing misinformation about the procedure and about birth control.
Bush is scheduled to visit the Carolina Pregnancy Center in Spartanburg on Wednesday morning. The presidential candidate boasted earlier this year that Florida was the only state to have funneled public money into CPCs. In 2005, Bush began a $2-million-a-year program that paid 100 centers in Florida to promote "life-affirming choices" to women.
"We're the only state, I believe, to have funded with state monies crisis pregnancy centers to provide counselors so that these not-for-profits … could act on their mission," Bush said in an interview with Focus on the Family. "It was a godsend for these crisis pregnancy centers and a lot of babies' lives were saved."
CPCs preach abstinence instead of safe sex and are known to provide women misleading statistics about the links between abortion and breast cancer and depression.
Bush's support for CPCs is not surprising, as he opposes legal abortion except in cases of rape and incest and said in 2003 that he is the "most anti-abortion governor in modern times." A spokesperson for his campaign did not immediately respond to a request for comment.
Popular in the Community