WASHINGTON -- Former Florida Gov. Jeb Bush (R) on Wednesday called for sending U.S. ground combat troops to destroy the Islamic State, becoming the latest Bush to advocate for a military campaign in the Middle East.
"Militarily, we need to intensify our efforts in the air – and on the ground. While air power is essential, it alone cannot bring the results we seek," Bush said in a speech at The Citadel, a military college in South Carolina. "The United States — in conjunction with our NATO allies and more Arab partners — will need to increase our presence on the ground."
Like other Republican presidential candidates, Bush said the ultimate number of troops ought to be dictated by military officials. But, he added, "the bulk of these ground troops will need to come from local forces that we have built workable relationships with."
Campaign aides billed the address as laying out Bush's overarching vision abroad, one that came just days after the deadly Paris terror attacks, where at least 129 people died and hundreds more were injured. ISIS has since claimed responsibility for the attacks.
Bush faulted President Barack Obama and 2016 Democratic front-runner Hillary Clinton for wanting to withdraw from the world, particularly at a time when terrorists are wreaking havoc across Europe.
"Radical Islamic terrorists have declared war on the western world. Their aim is our total destruction," he said. "We can't withdraw from this threat, or negotiate with it. We have but one choice: to defeat it."
The presidential hopeful advocated for increased defense spending, a new generation of combat aircraft, a larger naval fleet, improved missile defenses and an improved submarine program. He also reiterated that Congress ought to restore the Patriot Act's controversial metadata program, which collected data in bulk of every American.
However, Bush said, "we cannot and will not simply throw money at this problem." Rather, hinting at the cost of his proposals, he called for reforming the Pentagon procurement process and shedding its civilian workforce.
Bush warned against mission creep, and promised the assembled cadets, who clapped often during his speech, that "our objectives must be well defined, so that one deployment doesn't lead to endless others – or leave the job undone."
And to bolster his case for reasserting U.S. power abroad, Bush cited a Democratic president -- John F. Kennedy -- who said that America "requires only one kind of defense policy, a policy summed up in a single word 'first.'"
Bush isn't the only 2016 Republican candidate to call for U.S. ground troops in the fight against ISIS. Sen. Lindsey Graham (R-S.C.) has argued that 10,000 troops would be adequate to carry out the fight. Other candidates have similarly advocated for a stepped up response, but they have shied away from directly calling for boots on the ground.
A majority of Americans continue to oppose sending U.S. troops abroad. Sixty-five percent would not send special forces to the region, while an even greater number — 76 percent — would not send conventional ground troops, according to a Reuters/Ipsos survey conducted in the wake of the Paris attacks.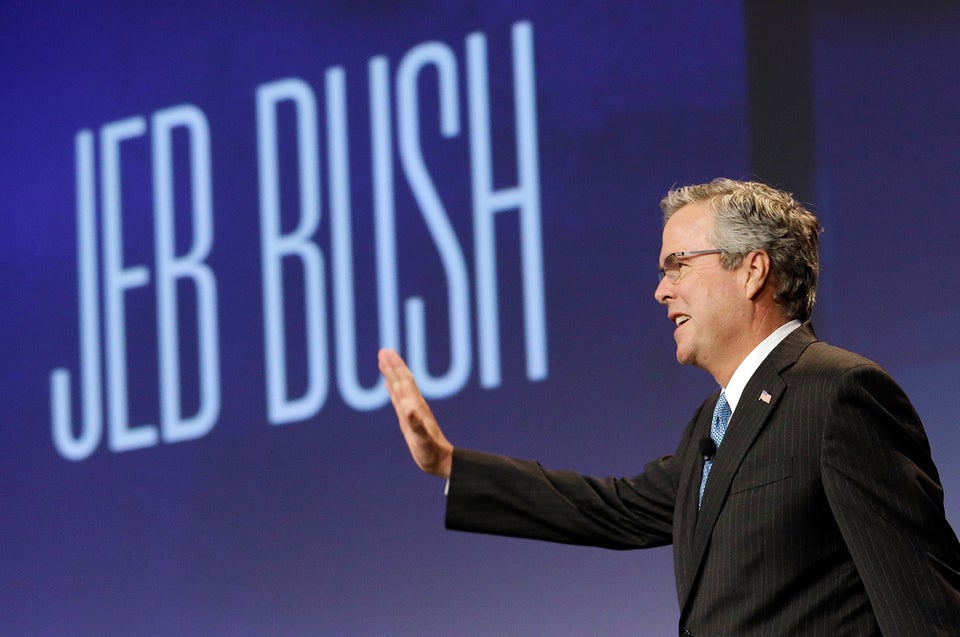 Jeb Bush
Support HuffPost
The Stakes Have Never Been Higher
Popular in the Community