July 20 (Reuters) - U.S. Republican presidential hopeful Jeb Bush vowed on Monday to shake up Washington's culture if he reaches the White House, calling for stricter controls on government spending and a longer ban on lobbying by former members of Congress.
Bush proposed a federal balanced budget amendment and presidential line-item veto power, as well as a freeze on government hiring.
"It will not be my intention to preside over the establishment, but in every way I know to disrupt that establishment and make it accountable to the people," Bush, the former Florida governor, said in a speech in state capital Tallahassee.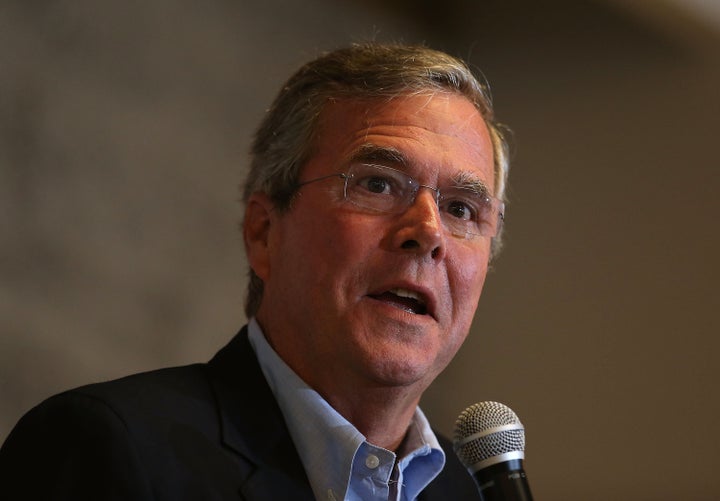 Bush, whose father and brother both served as U.S. president, has been eager to distance himself from Washington or any appearance of continuing a political dynasty.
He has pointed to his record in Florida to cast himself as a reformer and to separate himself from the large pack of Republicans seeking the party's nomination for president in the November 2016 election.
On Monday, Bush said Floridians called their capital "Mount Tallahassee" before he took over as governor, because its leaders held themselves apart from their constituents. He said the problems in Washington were similar.
He said he supported a federal balanced budget amendment to limit spending and would institute a rule to hire just one new federal worker for every three who leave.
He also said the president should have "constitutionally sound" line-item veto power to eliminate spending measures from legislation approved by Congress.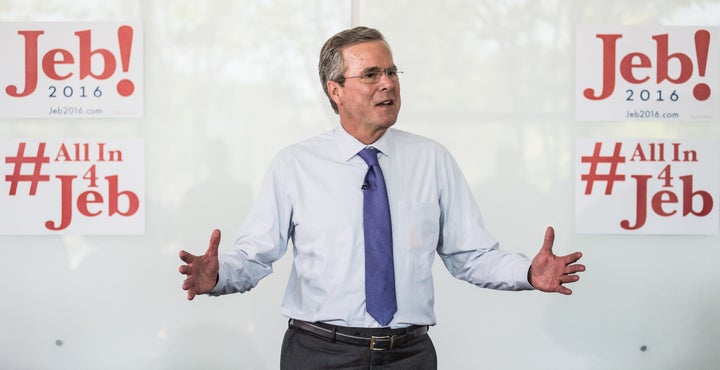 Many state governors have some form of line-item veto authority, which lets them strike provisions of bills without rejecting the entire legislation. Congress authorized presidential line-item vetoes in 1996, but the U.S. Supreme Court later ruled the law unconstitutional.
Bush also said he cracked down on lobbying in Florida and would do the same if elected president.
"We need to help politicians to rediscover life outside of Washington, which - who knows? - might even be a pleasant surprise for them," Bush said.
He said lawmakers should have to disclose on their websites when they meet with lobbyists, and members of the House of Representatives and Senate should have to wait six years before they can lobby their former colleagues.
Currently, members of the House have a one-year cooling off period, and senators must wait two years before lobbying. (Reporting by Emily Stephenson and Luciana Lopez; Editing by Bill Rigby)
Calling all HuffPost superfans!
Sign up for membership to become a founding member and help shape HuffPost's next chapter