For a few months now, Jeb Bush's campaign has been insisting that the Jeb! Comeback is on and that the media should get in on the ground floor of this amazing narrative. New Hampshire may have given the GOP hopeful just the lift he needs to aid him in his bloodlust. Here's how the comeback is going.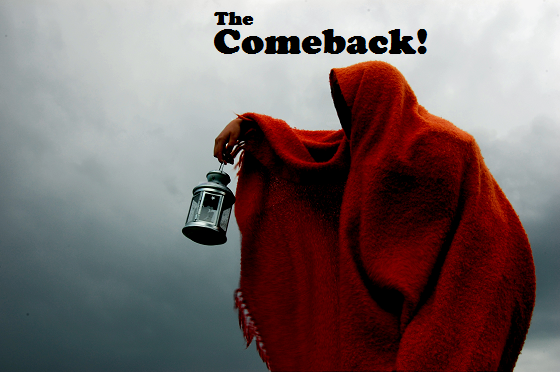 Did Jeb Bush improve his fortunes in this week's New Hampshire's primary? Certainly, the numbers don't lie. He finished fourth instead of sixth. He took home a higher share of the vote (11 percent) than polls suggested he was entitled to take (10.2 percent). He quadrupled his number of delegates (now he has four) and more than halved the amount of money he was spending on each vote ($1,200 a vote, down from $2,800). But most importantly, he finished ahead of his hated rival, Marco Rubio.
And you know what that means: Now he hungers for the blood of his enemies. And, as Politico's Alex Isenstadt reported Wednesday, the great bloodletting shall begin in South Carolina, where Bush is "already laying the groundwork for a brutal ... campaign against establishment rivals John Kasich and Marco Rubio."
According to Isenstadt, Bush has laid out his plans to thoroughly harvest the souls of his rivals in a leaked memo that all but announces, "I am become Death, destroyer of worlds":
"'Governor Kasich has little to no chance in South Carolina, and does not have a national organization that can compete,' the memo says. 'Kasich has consistently supported gutting the military and has no viable path in the Palmetto State.'

The memo also outlines hard-hitting avenues of attack against Rubio, who for months has been in Bush's crosshairs: 'Senator Rubio has lost momentum and has been exposed as completely unprepared to be president,' it says, repeating an argument that Bush has used frequently against Rubio."
Bush will also reportedly underscore the young master Rubio's reticence at taking on front-running swamp monster Donald Trump, and accuse him of expecting the nomination process to be his personal "coronation."
From there, he will sow Rubio's bones into a patch of low country soil to serve as a barren reminder of what happens when fools cross him.
Glory shall attend Bush at his blood revels, even as Kasich is made to stand in awe of Bush's fundraising ability. "We've got to raise more money," Kasich said, according to Time's Zeke Miller. 
If anything, Kasich should flee to avoid getting caught in the violent cleavings that are to come between Bush and Rubio. As Politico's Marc Caputo and Anna Palmer report, what's coming -- one Rubio advisor predicts a "bloodbath" --may be too much for the soft-hearted Ohio governor to bear:
"Rubio's campaign estimated that Bush and his allies spent as much as $16 million attacking him in New Hampshire. And they're bitter about it, though they are already expecting more of the same over the next week in South Carolina. The pro-Bush Right to Rise has $495,000 in ad time in the state booked, according to The Tracking Firm.

Rubio's campaign has $630,000 reserved and the pro-Rubio super PAC Conservative Solutions PAC has $660,000.

And both seem as determined as ever to take the other one down."
South Carolina, in short, will be a dark festival of unrelenting carnage. And it could very well be the state where Bush, newly rechristened in battle and possessed of an unquenchable thirst for the viscera of his adversaries, rises up and seizes the nomination that is his birthright. (But probably not.)
This has been the Jeb! Comeback Watch for Feb. 9. Jeb Bush finished in sixth place in Iowa (2.8 percent), and fourth in New Hampshire (11 percent). He is currently in fourth place in South Carolina (8.7 percent), and in fifth place nationally (4.6 percent).
Jason Linkins edits "Eat The Press" for The Huffington Post and co-hosts the HuffPost politics podcast, "So, That Happened." Subscribe here. Listen to the latest episode below.
REAL LIFE. REAL NEWS. REAL VOICES.
Help us tell more of the stories that matter from voices that too often remain unheard.