Rep. Jeb Hensarling (R-Texas) says he won't rule out challenging House Speaker John Boehner (R-Ohio) for the top GOP leadership role after this year's midterm elections.
Hensarling, a staunch fiscal conservative who has been floated as a potential Boehner replacement, said Monday that running for House speaker a concern "at the moment," but left the door open for consideration down the road.
"If I could look you in the eye, I would tell you I'm spending somewhere between zero and a negative real number at the moment thinking about leadership races," Hensarling said when asked by radio host Hugh Hewitt about the possibility. "You can ask me in November, Hugh, and I'd be glad to tell you what's on my mind after the November election."
"But that's not a no," Hewitt pressed.
"Well, if you're asking me to be Shermanesque -- you know, I'm not sure they would ever invite me to play drums with Led Zeppelin, but you know, I'm not going to say no just in case the invitation comes," Hensarling replied.
Earlier Monday, Boehner said he planned to run for reelection as speaker, but did not commit to serving out a full term in the top leadership role.
"I can't predict what will happen," he said at an event hosted by the San Antonio Chamber of Commerce. "Listen, I'm going to be 65 years old in November. I never thought I'd live to be 60. So I'm living on borrowed time."
Hensarling, first elected to Congress in 2002, currently serves as the chair of the House Financial Services Committee. He previously served as House Republican Conference chair from 2011 to 2013, when Washington Rep. Cathy McMorris Rodgers was elected to the post.
Before You Go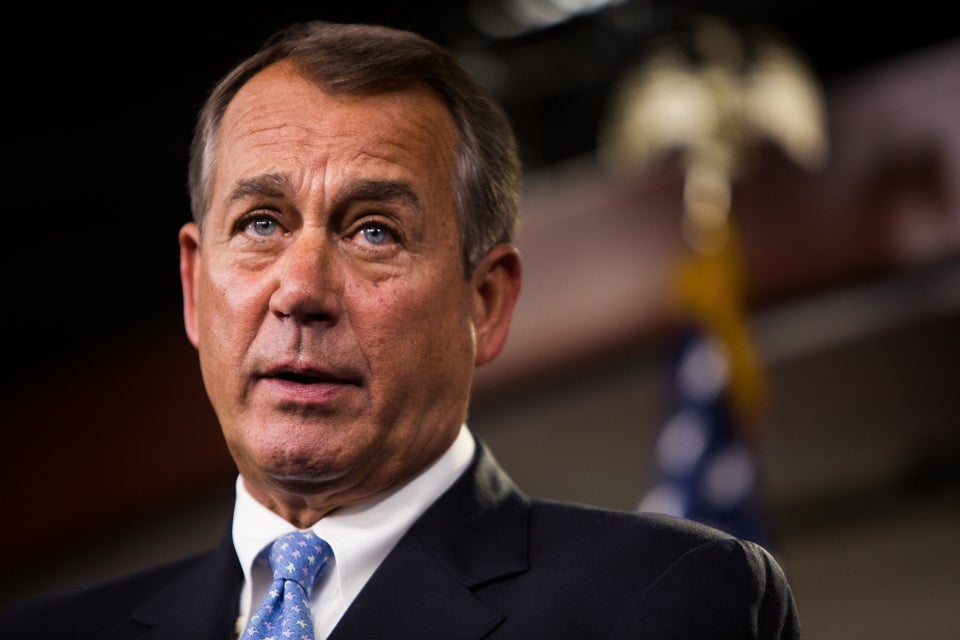 Speakers Of The House (1920-Present)
Popular in the Community