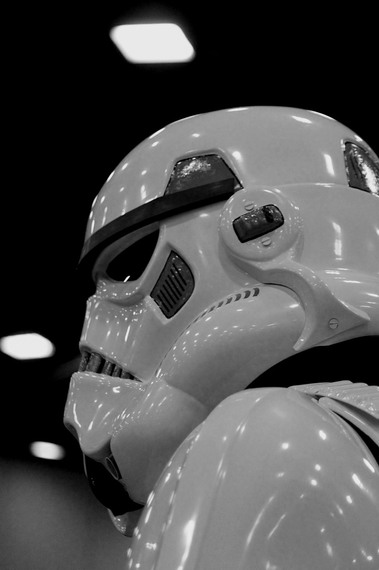 Short of holing up in a cave on the ice planet Hoth, it's been nearly impossible to avoid the advertising onslaught and social-media buzz surrounding the latest installment of the Star Wars saga, "The Force Awakens," opening on December 18th.
Then again, Star Wars has been a pop-cultural juggernaut for nearly four decades now, with inter-generational legions of fans whose devotion, in some instances, borders on religious. Meanwhile, the fascination with the imaginary world first envisioned by George Lucas has not been confined to convention halls, comic-book shops, and toy-store aisles. Scholars have also turned their attention to the saga, its larger themes, and what it reflects of cultural, psychological, and commercial preoccupations in a present-day galaxy that's not at all far, far away.
For a sampling of academic research devoted to the world of Star Wars, analysts at Thomson Reuters turned to the Web of Science, a set of databases that indexes more than 12,000 journals and other materials covering science, the social sciences, and the arts and humanities. From upwards of 1,000 papers answering a Web of Science search on "Star Wars" since the original film's debut in 1977, 10 were selected.
In the reports, one notable motif is the use of Star Wars characters to illustrate psychological traits for students. Before his grim rebirth as Darth Vader, is the young Anakin Skywalker sufficiently moody, angry, and socially isolated to fit the clinical condition known as borderline personality disorder? And do those junk-collecting Jawas qualify as kleptomaniacal hoarders?
Other papers examine religious and historical parallels, while a chemistry report underscores the enduring pervasiveness of the saga's iconic images: In demonstrating their method for the precision arrangement of molecules, a US-Japanese team fashioned a nano version of a design that will be bitterly familiar to all followers of the Rebel Alliance.
Calling all HuffPost superfans!
Sign up for membership to become a founding member and help shape HuffPost's next chapter