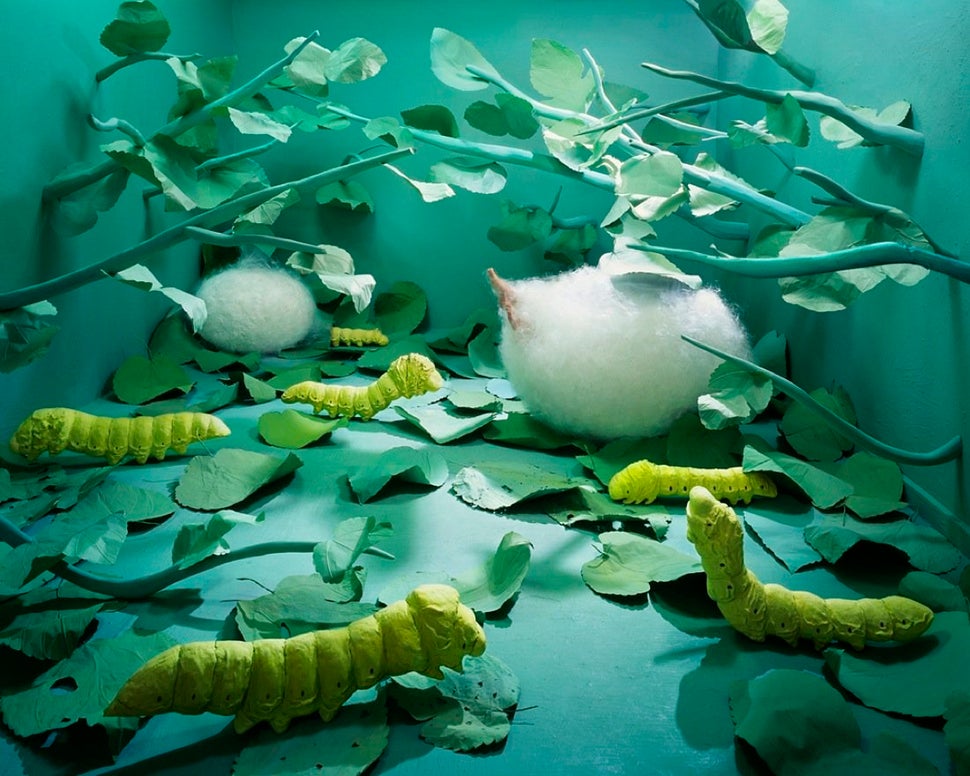 We all have certain spaces carved out in the depths of our imagination, illusive spots to crawl inside during moments of anxiety, boredom or intense daydreaming. Most often, these personal chambers of refuge remain ours and ours alone. 
Korean artist JeeYoung Lee, however, invites others into the dense jungles of her mind. In her series "Stage of Mind," Lee transforms her small studio in Seoul to resemble the dreams and nightmares that bloom inside her subconscious mind. 
"What I make is a re-creation of my mental landscape," the artist explained in an interview with Business Lounge Journal. "But it is 'real' because it reflects my experiences and emotions. I materialize what is in my head by building an installation and documenting the scene on photograph, a media that is used to record reality. I believe this explains why I choose photography and installation as a medium."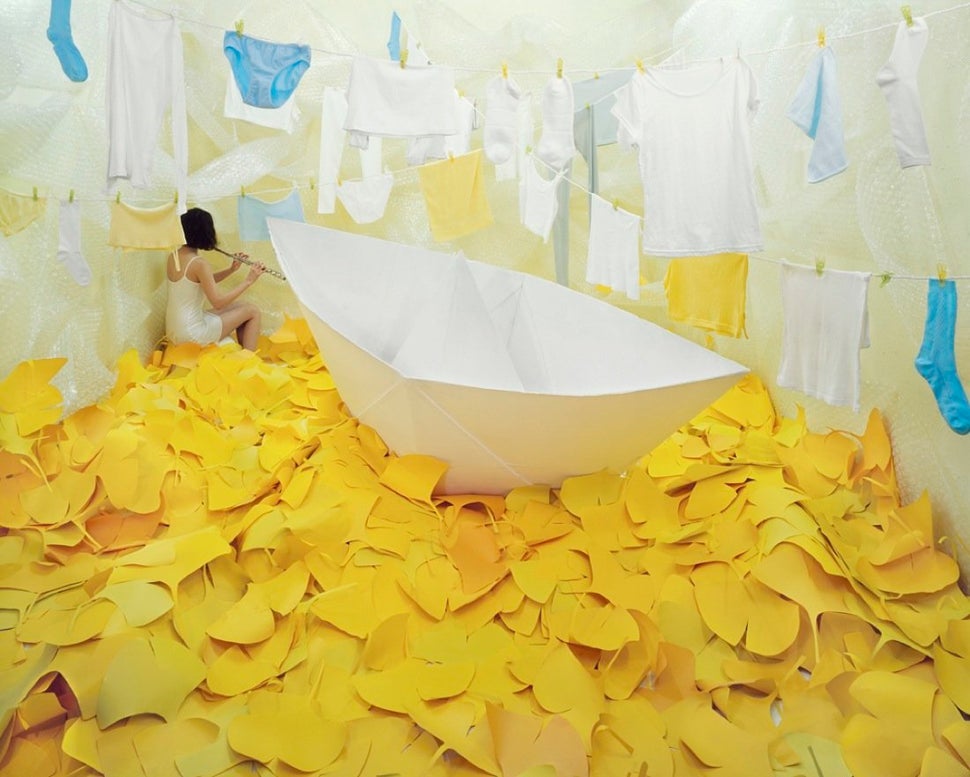 Lee's process always begins the same way: with her tiny, empty studio ― 12 x 14 x 8 feet, to be exact ― and a fruitful vision pulled straight from the imagination. Personal memories, dreams, anxieties, Korean fables and famous artworks sometimes contribute to these intensely personal visions. The artist then translates said space from the realm of fantasy to reality, hand-building immersive environments that are part Yayoi Kusama, part Tim Burton. 
Each environment ― most often made from humble materials like cardboard, styrofoam and lots of paint ― can take weeks or even months to complete. Refusing to use any digital manipulation whatsoever, the artist uses her hands to painstakingly guarantee every prop is perfectly in place, every light shines just so.
In "Birthday," the studio transforms into an aquamarine jungle with oversized caterpillars slithering among cloudlike cocoons. Lee, who incorporates herself into all of her images, is nestled inside one of them, alluding to the artist's constant evolution and shedding of old skin. "Panic Room" takes a darker turn, with turquoise checkers swallowing the room whole, disorienting the viewer like an all-encompassing optical illusion. The image is inspired by Lee's childhood, when the artist would hide in the closet to escape the chaos of the outside world.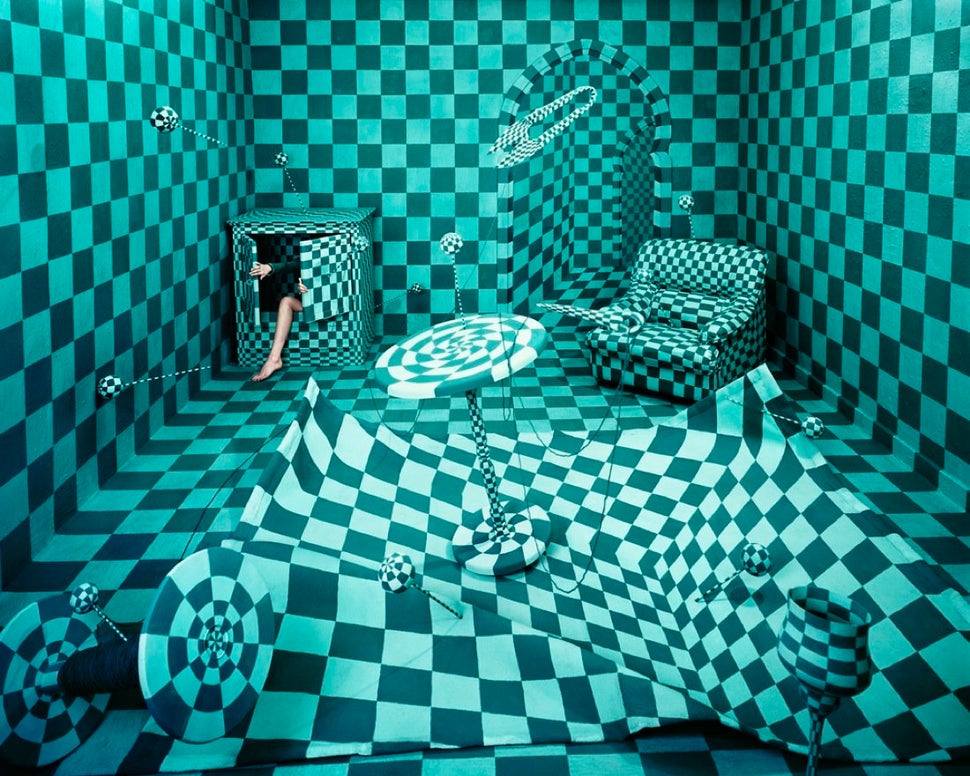 After setting the scene, and placing herself within the environment, she photographs the environment and dismantles it completely, only to begin anew. "The artwork is in the form of photography, but I consider the entire process of building an installation, posing, taking the photograph, and destroying the set an integral part of my artistic creations," the artist explained.
"Capturing a moment in time, making an installation, and posing behind the camera allows me to take a step back and observe the experience as a third person. In other words, I relive the experience as the protagonist and an observer. My artwork allow me to look back at my experience but it also helps me get over the emotions involved with that experience. It is all in part of my effort to grow and progress by taking a positive look at myself and my life."
Lee's enchanting environments exist in the space between real and imagined, dream and nightmare, personal memory and universal myth. Through her meticulous, handcrafted sets, the artist invites strangers into the most intimate and exclusive of quarters: those that exist within the mind. 
REAL LIFE. REAL NEWS. REAL VOICES.
Help us tell more of the stories that matter from voices that too often remain unheard.
BEFORE YOU GO
PHOTO GALLERY
Yayoi Kusama