Boston Marathon bombing survivor Jeff Bauman was reunited with his rescuer, Carlos Arredondo, at Fenway Park on Tuesday night. Inextricably linked by an iconic photo of Arredondo aiding Bauman in the aftermath of the explosions, they were honored by the Red Sox prior to a game against the Philadelphia Phillies and each threw out a ceremonial first pitch.
Bauman, who lost both legs in the bombing near the finish line at the Marathon, was helped to the mound at Fenway by Arredondo. Bauman threw his pitch from his wheelchair to Red Sox catcher Jarrod Saltalamacchia. Arredondo, sporting his signature cowboy hat, tossed his ceremonial offering to David Ortiz.
Each was previously honored by the Boston Bruins. Bauman appeared at TD Garden to serve as banner captain before Game 2 of the Eastern Conference Quarterfinals and Arredondo was given the same honor before Game 5 of the same series.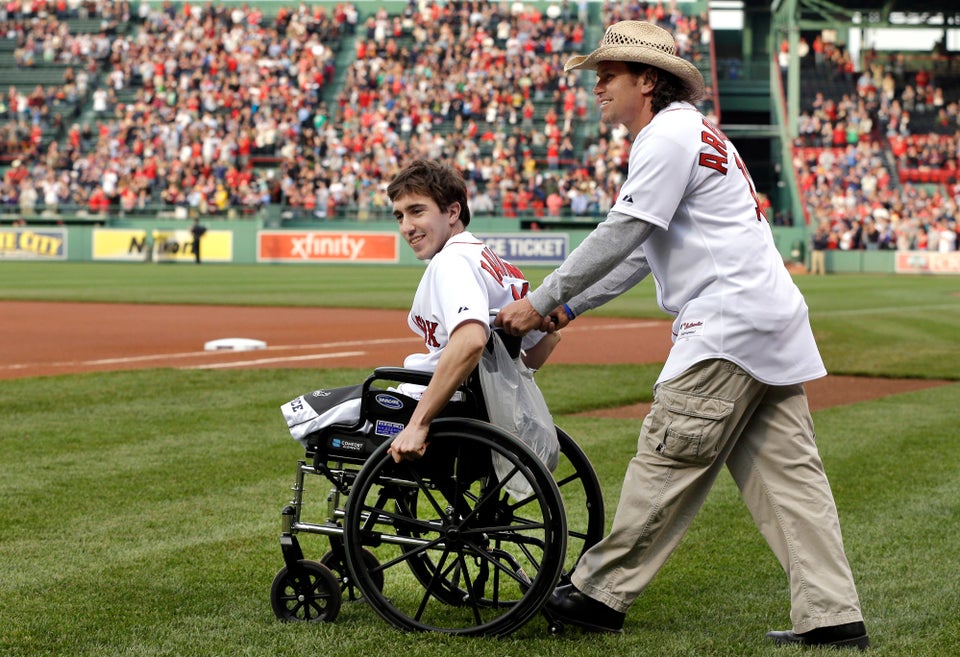 Red Sox Honor Boston Bombing Survivors
Related
Popular in the Community