Jeff Bauman, the Boston bombing victim who's become the face of resilience since the attacks, recently took his first steps toward independence.
In its extensive profile, The New York Times painted the painstaking efforts Bauman, who lost both legs in the bombings, has made in order to heal and learn to live with his injuries. The 27-year-old is perhaps one of the most well known survivors -- in large part because of a gruesome photo that went viral, showing him being wheeled away from the finish line with a peace activist in a cowboy hat pinching his artery closed.
Read the entire New York Times profile here. Now, nearly two months after the bombings and a number of surgeries, Bauman manages his pain with a baggie of prescribed pills and works with a physical therapist to strengthen his body and learn to walk again with his prosthetics.
"I just want to get to the places I can't get in the wheelchair, you know? I want to stand up," Bauman told his prosthetist's assistant, according to the Times.
With his mom and girlfriend by his side, Bauman recently took his first few steps.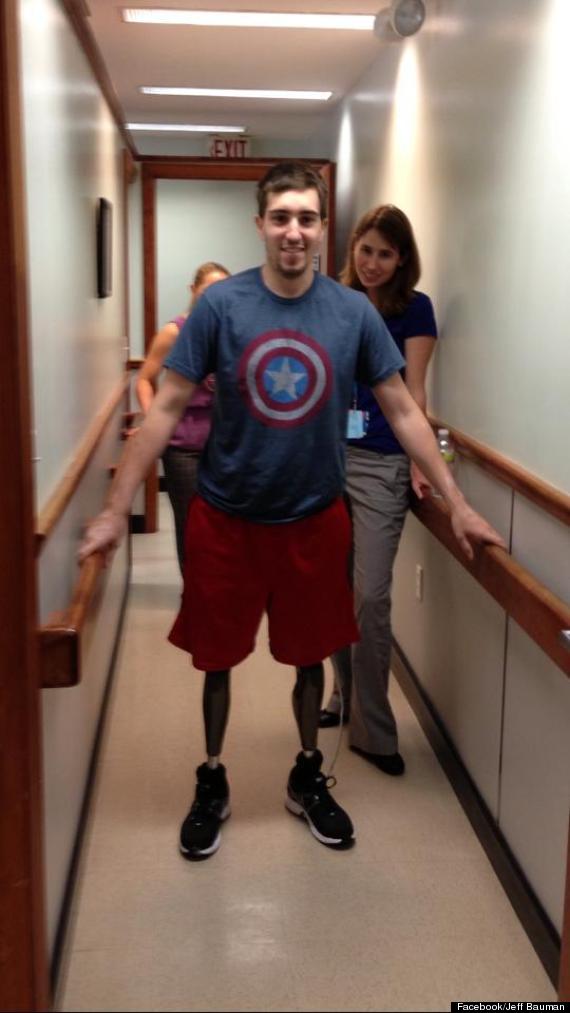 He's getting help paying for his prosthetics, which cost about $100,000 each, from the Wiggle Your Toes Foundation -- a nonprofit that supports amputees.
Bauman certainly has started to get an idea of what the rest of his vibrant life may look like.
He expressed concern about not being able to do all of the activities he once loved, but Bauman has already been pretty active during his recovery.
He threw out the first pitch at a Red Sox game in May and showed the world on his Facebook page pictures of him swimming with his girlfriend and driving a boat.
It's the kind of perseverance he's upheld since he was critically injured.
Related
Before You Go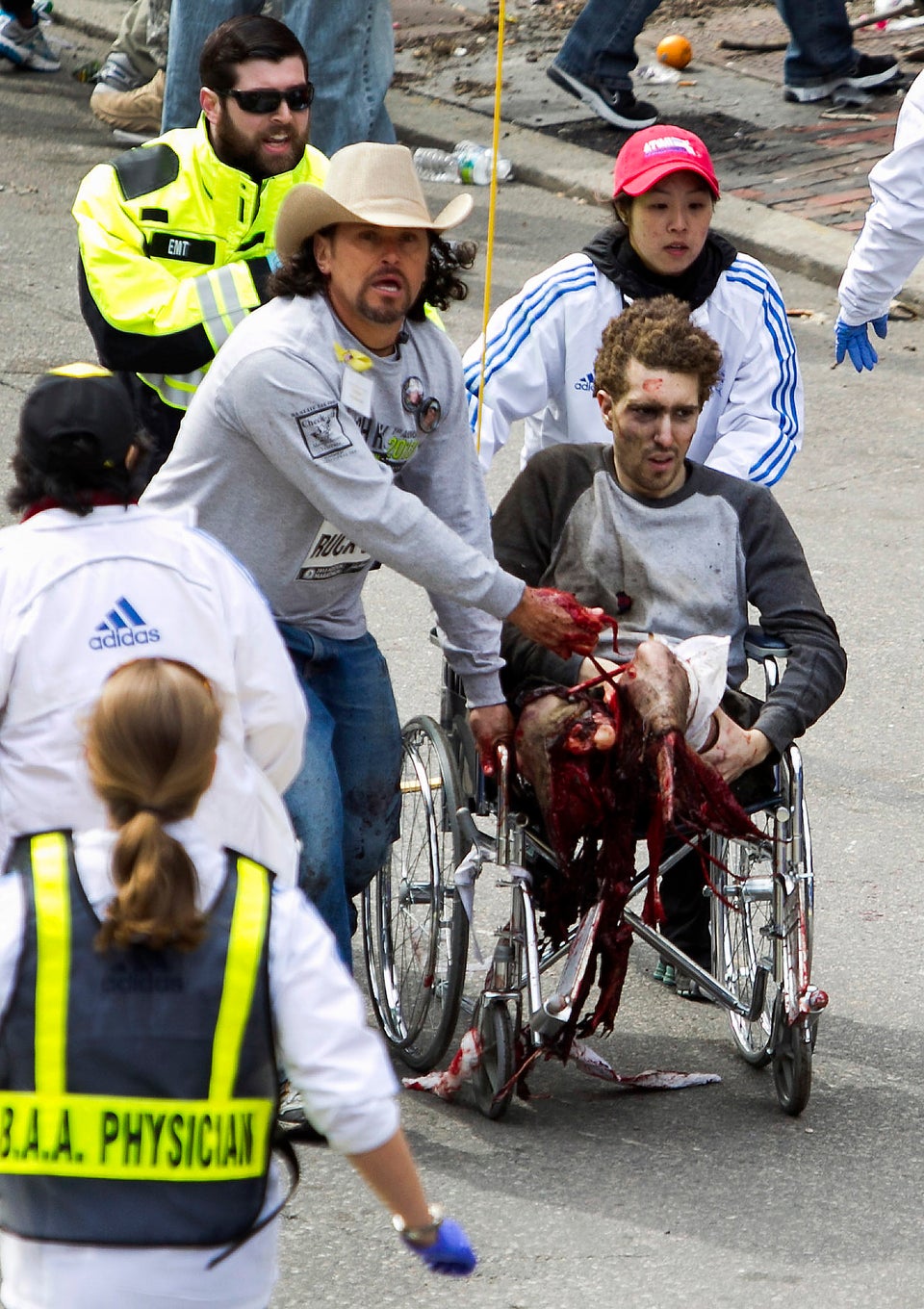 Jeff Bauman
Popular in the Community