Amazon founder and CEO Jeff Bezos on Monday joined high-profile business leaders condemning President Donald Trump's executive order banning Syrian refugees and travelers from seven Muslim countries from entering the United States.
"This executive order is one we do not support," Bezos wrote to Amazon employees. "Our public policy team in D.C. has reached out to senior administration officials to make our opposition clear. We've also reached out to congressional leaders on both sides of the aisle to explore legislative options." The company has about 230,000 workers.
Amazon, based in Seattle, has prepared a declaration supporting Washington state's planned legal challenge of Trump's executive order, which state Attorney General Bob Ferguson said would be filed in federal court. The action will make Washington the first state to oppose the executive order in court.
Trump's executive order on Friday temporarily bans all refugees, and indefinitely bars Syrian refugees. The order also suspends travel from seven countries: Iraq, Iran, Libya, Sudan, Somalia, Syria and Yemen. The policy sparked chaos and protests at U.S. airports as travelers from targeted countries were detained.
"We're a nation of immigrants whose diverse backgrounds, ideas, and points of view have helped us build and invent as a nation for over 240 years," Bezos wrote. "No nation is better at harnessing the energies and talents of immigrants. It's a distinctive competitive advantage for our country ― one we should not weaken."
Below is Bezos' full email:
RE: Advisory—New Executive Order's Potential Impact on Amazon Employees

A quick update on where we are. This executive order is one we do not support. Our public policy team in D.C. has reached out to senior administration officials to make our opposition clear. We've also reached out to congressional leaders on both sides of the aisle to explore legislative options. Our legal team has prepared a declaration of support for the Washington State Attorney General who will be filing suit against the order. We are working other legal options as well.

We're a nation of immigrants whose diverse backgrounds, ideas, and points of view have helped us build and invent as a nation for over 240 years. No nation is better at harnessing the energies and talents of immigrants. It's a distinctive competitive advantage for our country—one we should not weaken.

To our employees in the U.S. and around the world who may be directly affected by this order, I want you to know that the full extent of Amazon's resources are behind you.

Thank you,

Jeff
Before You Go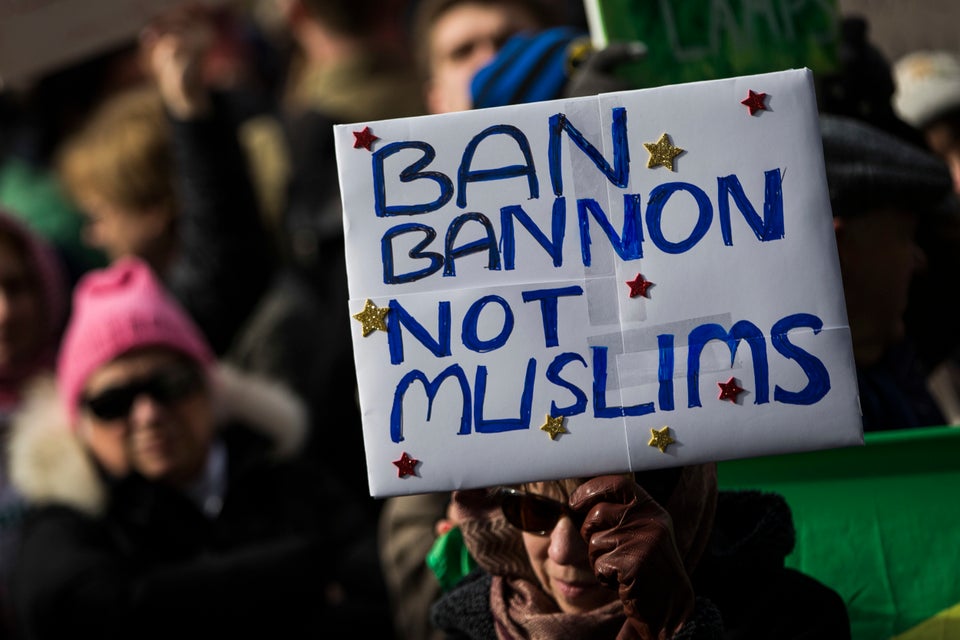 Nationwide Protests Against Trump's Executive Order
Popular in the Community