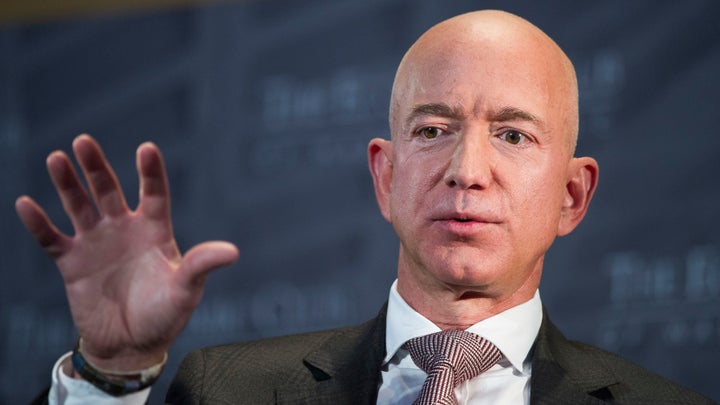 The ad comes from With Honor Fund, a super PAC that supports Democratic and Republican military veterans running for office. The group has raised money from a range of wealthy donors and political organizations with ties to both parties, and two-thirds of its funds have come from Bezos and his family. He contributed $10 million to the group in August, and his parents have contributed $2 million since its inception in 2017. Bezos did not immediately respond to a request for comment.
The group is supporting the candidacy of Rep. Brian Mast, a Republican and U.S. Army veteran who lost both his legs because of an improvised explosive device in Afghanistan. Baer is opposing him in Florida's 18th Congressional District. President Donald Trump won the district in 2016 by 9 percentage points.
With Honor Fund requires the candidates it endorses to sign a pledge promising integrity, civility and courage. Part of the pledge reads, "I will publicly reject, and seek to remove, any advertisements in support of my campaign that lie about or baselessly attack the character of my opponent."
With Honor Fund's ad, which comes on the heels of a similar ad from Mast's campaign, is a throwback to dark times in American politics when any criticism of President George W. Bush's foreign policy was seen as going against the United States. The super PAC denied any coordination with the Mast campaign.
The new ad features the evocative imagery of the burning World Trade Center towers and then New York police officers and firefighters after the buildings' collapse. A narrator says that as those responders were exhuming remains from still-smoldering ruins "just one month later," Baer, then a college student at Harvard, wrote a column for The Harvard Crimson that "criticized our country."
The ad does not mention that Baer's piece ran on Oct. 10, 2001, three days after the U.S. and other NATO members invaded Afghanistan ― likely the action precipitating her column.
Baer wrote that the U.S. response to the 9/11 attacks was "a moment of hypocrisy," according to the ad, which reminds viewers that hundreds of first responders died in the attacks by al-Qaeda. The narrator continues to selectively quote from her column, stating that she criticized America's "shameful history" of "rarely standing up" for "righteousness" and "justice."
"If Lauren Baer couldn't stand with us after 9/11, how can she stand with us in Congress?" the ad concludes.
The Baer's piece barely amounts to criticism of the United States. What critique it does make is rather uninspired and poorly reasoned. But it's hard to draw the conclusion that she didn't "stand with us after 9/11" as the Bezos-funded ad claims. Baer ultimately argues that the U.S. should stand with those around the world who face atrocities similar to 9/11, just as the U.S. asked the world to fight by its side when it was attacked. It is a pretty simple and mainstream liberal interventionist argument that includes some light and poorly reasoned criticism in a student newspaper.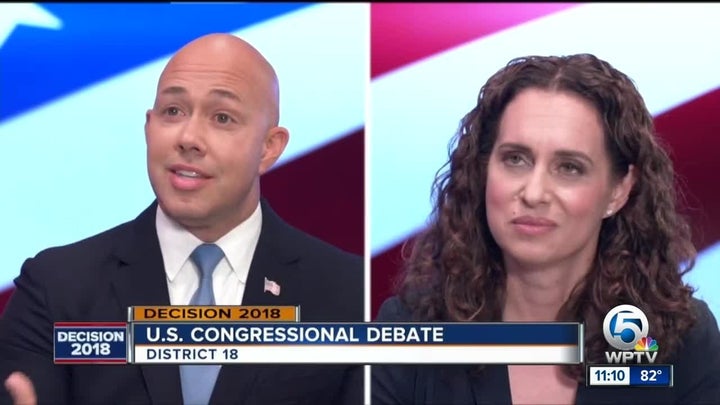 Baer wrote that she was touched by vigils for the victims in New York City and "the response of a nation in shock, in grief, in fear, in mourning" but that she was especially moved seeing people around the world standing in solidarity with the U.S. She criticized the U.S., however, for calling on the world "to ardently preserve our sacred values" despite "a shameful history of having so rarely stood up for those values itself."
She pointed to a variety of atrocities, from genocide in Rwanda to war in the Congo to ethnic cleansing in Bosnia, and argued that the U.S. was "hypocritical" for asking for support from the nations of the world when it hadn't provided support to those countries and their people in their times of need.
Her argument was actually that the U.S. should be more engaged, even militarily, in responding to and stopping atrocities overseas.
"Yes, the attacks on America were an attack on the world, but so are any attacks motivated by venom and hate, regardless of location, regardless of their scale," she added.
She went on to work in the Obama administration for Secretaries of State Hillary Clinton and John Kerry and U.N. Ambassador Samantha Power. The argument in Baer's column is a clumsier version of the one Power made in response to the U.S.'s failure to intervene in Rwanda to prevent genocide.
With Honor Fund said it doesn't find anything misleading in its attack on Baer and doesn't believe it qualifies as a baseless attack.
"Our advertisement contains Ms. Baer's own words, that she publicly published under her name, and is entirely accurate in depicting her unfortunate comments — comments we believe will matter to Florida voters still coming to a decision for the upcoming election," said Shauna Johnson, a political associate for With Honor Fund who previously worked for Sen. Marco Rubio (R-Fla.), in an emailed statement. "Her words may be inconvenient to her at this moment, but in the end they are her own published words."
Mast echoed the attack on Baer's patriotism in a debate on Tuesday. Baer called the attack "a disgraceful misconstrual of what I said."
UPDATE: 10:26 p.m. ― With Honor Fund board member Mike Breen announced his resignation from the super PAC over the ad on Twitter Wednesday evening.
Popular in the Community