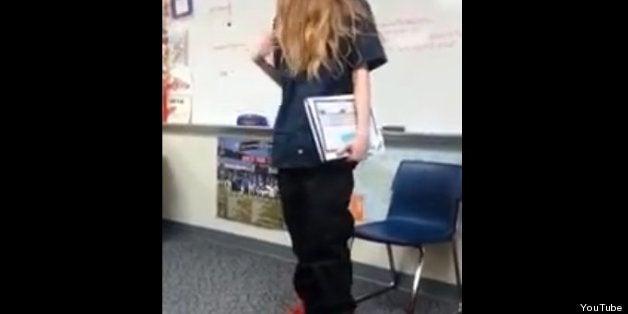 For every student who's ever been frustrated by a teacher's lack of… err… teaching, this one's for you.
Watch in the video below.

"If you would just get up and teach them instead of handing them a freaking packet, yo. There's kids in here who don't learn like that, they need to learn face-to-face," said Bliss to his teacher in the video, which has gone viral.
Bliss goes onto say that in order for the teacher to see change in the classroom, she must make her students excited and touch their hearts.
"You got to take this job serious, this is the future of this nation… this is my country's future and my education," said Bliss.
In an interview with WFAA-TV, Bliss told the channel that he did not regret his remarks, and that he became serious about his education after dropping out of school for a year.
WARNING: Video contains some graphic language.
Popular in the Community