For a movie about a country music singer, "Crazy Heart" initially lacked an element that would seem vital to its success, according to its star, Jeff Bridges: actual music.
Considering his lifelong devotion to music, it might seem like Bridges would have been sold on the role from the start. But, as the actor tells "Oprah's Master Class," it was precisely his passion for music that actually made him believe that "Crazy Heart" wouldn't be the right film for him to take on in its original form.
"I originally turned it down," he says. "There was no music! The script was OK, but there was no music involved. And I thought, 'Well, if you add crummy music to this thing, it's not going to be any good.'"
Soon after deciding he should pass on the film, Bridges ran into his good friend and musician/producer, T Bone Burnett. T Bone had also heard about the script for "Crazy Heart," and the two began talking about the project.
"I said... 'Are you interested?' He says, 'Yeah, well, I'll do it if you'll do it," Bridges recalls. "I said, 'You're kidding me... Well, now this is going to be even tougher to turn down.'"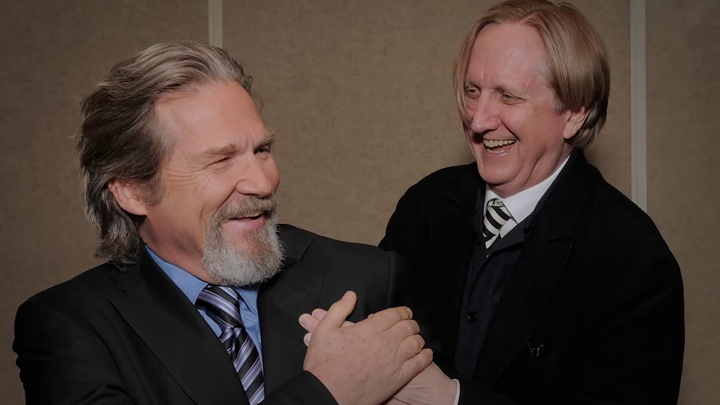 Bridges knew T Bone had the talent necessary to take the story to the next level, but the actor still wondered if he could also rise to the occasion.
"I kept getting that image of the wide receiver going out for that long ball and just praying that you're going to be able to catch this wonderful pass that's right into your hands," he says. "[It was] a great opportunity."
Bridges accepted the role, and he performed it so well that he earned widespread praise from industry critics, not to mention several acting awards, from his first Oscar to his first Golden Globe.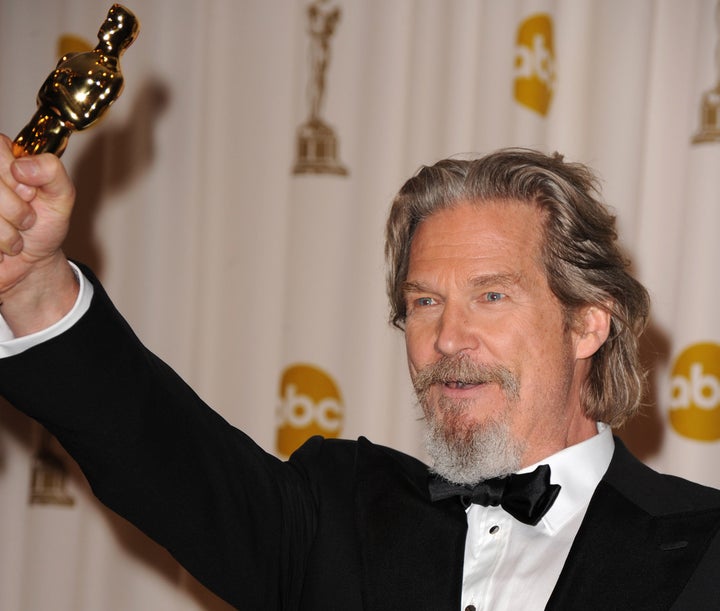 "I had a great time doing that movie," Bridges says. "So much music involved."
His own pursuit of music had taken a back seat to acting over the years, but doing "Crazy Heart" seemed to reinvigorate Bridges' commitment to that craft.
"I figured, well, we're kind of on this music thing. I called up T Bone and said, 'Hey, you want to kind of parlay that deal and just keep going? I've got some tunes I'd love to realize with you,'" Bridges says.
T Bone agreed, and thanks to that collaboration, Bridges released a self-titled album in 2011.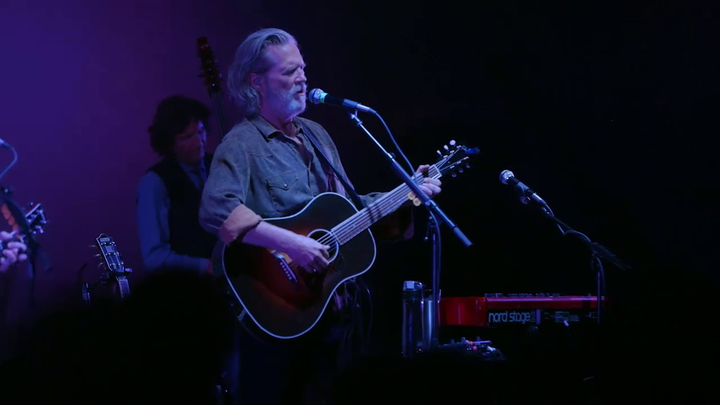 Bridges' musical efforts didn't stop there. He currently performs with his band, called The Abiders, a reference to one of Bridges' most famous lines in "The Big Lebowski." They released a live album in 2014, and continue to tour across the U.S. and Canada to date.
"It's so odd to be living your teenage dream," Bridges, 66, admits. "But, what the hell, you know? You're never too old to dream, man."
PHOTO GALLERY
The Oscars: Photos Of Hollywood's Biggest Night Through The Years
REAL LIFE. REAL NEWS. REAL VOICES.
Help us tell more of the stories that matter from voices that too often remain unheard.